This post is presented by our media partner The Growth Op
View the original article here.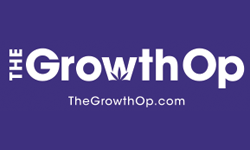 Article content
A fifth-grade teacher at an elementary school in New Jersey has been charged after allegedly supplying a 13-year-old student with vodka, vape pens and THC oil for more than two years.
Article content
"And they go against our primary responsibility of providing our students with a safe environment. We have no tolerance for any actions that harm or could potentially harm our students," Dr. Rocco added.
Shockingly, it's not the first time a teacher has been accused of supplying drugs and alcohol to underage students.
In 2020, a California high school teacher was accused of supplying 16 minor students with cannabis and alcohol during a school camping trip. The teens were part of the school's Outdoor Adventure Club.
The teacher was believed to have asked a 17-year-old student to drive her to a nearby grocery store to purchase alcohol, followed by a stop at a weed dispensary. She allegedly provided both substances to students on the trip.
The 50-year-old teacher was later charged with felony counts of using a minor to transport cannabis and furnishing minors with cannabis, and misdemeanour counts of endangering children, contributing to the delinquency of minors and providing alcohol to minors.
We'd love to hear from you. Get in touch with feedback and story tips at thegrowthop@postmedia.com
This post was originally published by our media partner here.