This post is presented by our media partner The Growth Op
View the original article here.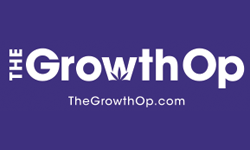 Retail licences for adult-use weed have not yet been issued
Article content
New York City police recently took to the streets to clamp down on illegal weed trucks that are popping up everywhere by seizing 19 of the pot shops on wheels.
Article content
"Up in smoke," a tweet this week from Jeffrey Maddrey, chief of patrol for the New York City Police Department, notes of the bust.
"19 illegal vehicles and cannabis seized off the streets of NYC. While others follow the rules, these trucks and their vendors don't have permits so we took action!" Maddrey continued.
"If you are looking to buy illegal Cannabis from the Weed World Bus located on 5th Avenue & 40th street it is no longer open for business. We do not anticipate it opening for business anytime soon!" Maddrey noted in a tweet this week.
Article content
One commenter asked, "Did you get 'Uncle Budd' on 116 and FDB in Harlem? There every day."
This past June, deputies with the city's sheriff's office seized about a dozen Weed World Candies vehicles, reportedly for parking debts.
According to NBC New York, the company has paid a couple hundred thousand of its half million dollars in outstanding parking tickets.
A short video of the newly confiscated vehicles this week, most of which are plastered with images of marijuana leaves and include trucks with cabs and buses, shows 10 of them parked and idle in what could be a police parking lot.
Per PIX11, Maddrey said none of the vehicles had licences from the Department of Health and that the seizures were part of efforts to address quality-of-life issues in NYC after 311 complaints.
Article content
Medicinal cannabis has been legally available through New York's medical marijuana program since 2014, with patients having to register with the state. "People may be eligible to use medical cannabis to treat their health condition if a state-registered health care provider certifies that medical cannabis is clinically appropriate," according to NYC's health department.
Adult-use cannabis was legalized in New York state in March of 2021, meaning those 21 and older are free to possess up to 85 grams of cannabis and 24 grams of concentrated weed, like vape oil or edibles. Pending passage of applicable regulations, an adult could also grow as many as six plants (three mature; three immature) in his or her home for personal use and up to 12 plants per household.
Article content
As it stands, however, no legal pot shops have opened where recreational weed can be purchased. The situation has sprouted many illegal operators.
According to an article in Forbes last month, state regulators have had to crack down on unlicensed merchants who "falsely depict their operations as legal cannabis dispensaries."
A letter issued by New York's Office Cannabis Management (OCM) in July noted that "unlicensed sales undermine the legal market that is being built by introducing products that are not lab-tested and potentially threaten public health and safety."
It went on to direct illicit operators to "cease any, and all, illegal activity immediately. Failure to cease this activity puts your ability to obtain a licence in the legal cannabis market at substantial risk."
Article content
The advisory further noted any landlords hosting illegal activity on their premises "are jeopardizing your ability to house a licensed retail dispensary or on-site consumption lounge in the future."
The OCM is responsible for issuing licences for businesses wanting to legally operate in the state's adult-use, medical and cannabinoid hemp industries. "The OCM is developing regulations which will outline how a person or business can apply for and receive a licence in the new adult-use cannabis industry," notes the agency's website.
Tremaine Wright, chair of the New York state Cannabis Control Board, recently announced that applications for Conditional Adult-Use Retail Dispensary licences will start being accepted on Aug. 25 and the window will close on Sept. 26.
Article content
Those first licences will be available to those harmed by prohibition. Prospective qualifying business applicants must have a marijuana-related offence conviction that occurred before the passage of the Marijuana Regulation and Tax Act (MRTA) on Mar. 31, 2021, or have had a parent, legal guardian, child, spouse or dependent with a pre-MRTA cannabis offence conviction in the state. Applicants must also have experience owning and operating a qualifying business.
"We're writing a new playbook for what an equitable launch of a cannabis industry looks like, and hope future states follow our lead," Wright said.
The OCM website notes the agency "will promote social and economic equity applicants who have been harmed by the prohibition of cannabis for adult-use licences, establishing a goal of awarding 50 per cent of licences to social and economic equity applicants."
Subscribe to Weekend Dispensary, a weekly newsletter from The GrowthOp.
This post was originally published by our media partner here.