This post is presented by our media partner The Growth Op
View the original article here.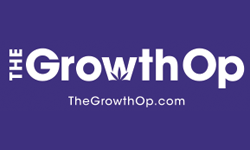 Joint policing operation last year revealed sophisticated lab producing fentanyl, ecstasy and cannabis extracts
Article content
The B.C. RCMP reported this week it stopped 27 million doses of potentially lethal fentanyl from hitting the streets during a raid last year on a drug super lab in Abbotsford.
Article content
The find is the result of a multi-jurisdictional investigation by members of the Federal Serious and Organized Crime (FSOC) program's Clandestine Laboratories Enforcement and Response (CLEAR) launched more than a year ago in August 2021.
Article content
The lab was discovered on Jan. 14, 2022, when CLEAR — which targets organized crime groups involved in the production of illicit drugs and works towards dismantling clandestine labs — executed two search warrants on properties in Abbotsford and Surrey.
'Super lab' was producing fentanyl, ecstasy and weed extracts
The raids revealed a drug super lab at the Abbotsford location, with evidence of a synthetic drug operation producing fentanyl, MDMA (ecstasy) and cannabis extracts, notes an RCMP statement issued this week.
Article content
"The location also contained a mobile fentanyl lab and two boxed drug labs," the police report, but do not mention what, if anything, was found in Surrey.
Super labs are large-scale, sophisticated clandestine drug labs with the capability of producing sizable quantities of illicit drugs, notes the RCMP, adding these operations "are also often tied to organized crime."
The police probe has resulted in the seizure of $20,000 in cash and a cache of precursor chemicals for producing fentanyl, as well as almost 318 kilograms of cannabis, about 16.3 kg of crystal methamphetamine and 4 kg of pure fentanyl.
Fentanyl has proved deadly
"Two milligrams of pure fentanyl (equivalent to just a few grains of salt) is enough to kill the average adult," notes information from the Criminal defence firm, Armoured Suits. Citing a report by the U.S. Drug Enforcement Administration, the RCMP notes this depends on "a person's body size, tolerance and past usage. Therefore, the pure fentanyl seized during this investigation could have amounted to over 27 million potentially lethal doses of fentanyl."
Article content
A report from the federal government notes there were 3,556 apparent opioid toxicity deaths from January to June of 2022, translating to about 20 deaths daily. The information further notes 76 per cent of all such deaths over the six-month period involved fentanyl and 79 per cent involved non-pharmaceutical opioids.
The potential harm of using the substance is reflected in penalties, with Armoured Suits noting "production of fentanyl carries a minimum sentence of two years imprisonment, which increases to a minimum of three years if certain aggravating factors (related to health and safety) are present."
The mandatory minimum sentences for possession of cocaine, meth or cannabis for the purpose of trafficking — when an aggravating factor such as for the benefit of a criminal organization or involving someone who was previously convicted of a designated drug offence — is one year per count.
Article content
Following a meth bust on Christmas Day in 2020, the Canada Border Services Agency estimated the 228 kg seized was enough for "2.28 million doses."
With regards to cannabis, the federal Cannabis Act makes clear that, unless authorized, altering or offering to alter the chemical or physical properties of cannabis by the use of an organic solvent is off-limits. If found guilty, an individual is "liable to a term of imprisonment of not more than 14 years."
50 more kilograms of pure fentanyl could have been produced
Citing Health Canada's assessment of the seized bulk chemicals, the RCMP reports the estimate was that the precursor chemicals discovered in Abbotsford "could have produced an additional 50 kg of pure fentanyl."
Article content
"Access and availability to toxic drugs is a primary factor in many deaths. These drugs come from unsanctioned, uncontrolled and profit-driven facilities," says Superintendent Bert Ferreira, officer in charge of the B.C. RCMP Federal Serious & Organized Crime Border Integrity Program.
"This is why we are unequivocally committed to preventing toxic opioids from destroying more lives, causing more grief and threatening the future of our nation," Ferreira emphasized.
Although the RCMP did not provide specifics, it reports three men were arrested at the scene when the lab was discovered. The operation has since been dismantled and the RCMP reported this week that the individuals have been charged with multiple drug-related offences, which were not specified, under Canada's Controlled Drugs and Substances Act (CDSA).
Article content
According to The Abbotsford News, the charges include production of a controlled substance related to the Abbotsford location and possession for the purpose of trafficking related to the Surrey location.
The CDSA details different potential punishments, depending on the substance involved and if an individual is convicted by indictment or summary conviction.
Accused remain at large
Although the men have been charged, CTV News cites police officials as saying the accused are at large and investigators believe one person may no longer be in Canada. Aged 41, 36 and 34, FSOC's Cpl. Arash Seyed told reporters, "It seems they may be evading capture and one possibly may not be in the country."
The Abbotsford News reports anyone knowing the whereabouts of the suspects can call B.C. Crime Stoppers at 1-800-222-8477.
Another massive lab, this one involving cannabis, was discovered late last summer in Ontario after police followed up a tip from the public. Officers found not only a large cannabis farm but also a multimillion-dollar butane oil lab.
With the street value of the weed and equipment estimated at just shy of $5 million, charges have been laid against a 65- and 67-year-old, including altering the chemical and physical properties of cannabis using an organic solvent.
We'd love to hear from you. Get in touch with feedback and story tips at thegrowthop@postmedia.com
This post was originally published by our media partner here.