This post is presented by our media partner The Growth Op
View the original article here.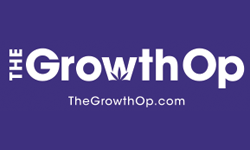 Boxes were 'transported in vans that simulated being part of a solidarity caravan, thus trying to go unnoticed by police and border controls'
Article content
A decidedly uncharitable bid to traffic cannabis in cardboard boxes presented as humanitarian aid destined for Ukraine, where Russian missile attacks threaten emergency blackouts, has been toppled and 30 suspects detained in Spain.
Article content
The 30 detainees implicated in the massive discovery are of Ukrainian, German, Spanish and Moroccan nationalities, notes a translated Civil Guard press release. The criminal organization in question was dedicated to drug trafficking based in Andalusia and had cannabis grows scattered throughout the area.
The drugs were camouflaged as supplies and humanitarian aid for Ukraine. "These boxes were transported in vans that simulated being part of a solidarity caravan, thus trying to go unnoticed by police and border controls," police say.
But the scheme began to unravel after investigators discovered a group of Ukrainian nationals in Costa del Sol who appeared to be collecting large amounts of illegal cannabis and then sending it to different countries throughout Europe.
Group members travelled to different parts of Andalusia, taking strict security measures, and "collected already packaged marijuana" before transporting and storing the illegal drugs in an apartment in Mijas.
Article content
There were multiple searches in multiple locations over two phases of the operation. This resulted in police seizing 109 kilograms of vacuum-sealed cannabis in cardboard boxes from two Ukraine-registered vans in Fuengirola; 740,400 euros (almost $1.1 million) US$25,250 ($34,340), 20 kilograms of marijuana buds and 1,000 cannabis plants, as well as a weapon, multiple security vests and GPS tracking devices from 11 house searches in Malaga; and 1,500 cannabis plants, 10 kilograms of packaged weed, five firearms and 15,000 euros ($21,450) during eight searches in Granada, Córdoba and Seville.
Beyond being accused of drug trafficking, some or all of the individuals discovered during the raids are being held for illegal possession of weapons, belonging to a criminal organization, electricity fraud, road safety offences and attacking law enforcement officers.
Article content
Spain has decriminalized recreational cannabis for personal cultivation and use in private, according to Forbes, but The Cannigma reports the rules are complicated. It is illegal to sell cannabis, possession and consumption are decriminalized, but not explicitly legal, and "Spain does issue licences for medical and scientific cannabis research, though these are few and far between."

The European Monitoring Center for Drugs and Drug Addiction notes that the illegal supply of drugs causing serious damage to health in Spain is punishable by three to six years in prison and, in cases of other drugs, one to three years.
"Aggravated circumstances may cause a sentence to increase," per law firm Piñera del Olmo. These factors include supplying drugs to minors, possessing an extremely large quantity of drugs or belonging to a criminal drug trafficking organization, the information adds.
This post was originally published by our media partner here.