This post is presented by our media partner Cannabis News Wire

View the original article here.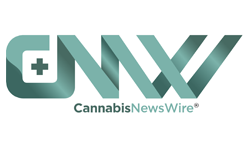 Cannabis has been one of the most-used drugs in the United States and the world at large for decades. Despite being prohibited until the early 2000s, cannabis had enjoyed top status as an extremely popular drug amid extremely strict policing and harsh sentencing. Now that dozens of U.S. states and territories have launched legal cannabis markets, access to cannabis among Americans has increased exponentially.
These days, cannabis is consumed in demographics that you would never even think of just a decade or two ago. While there's a significant chance the person standing next to you at a concert is high, what other types of people use cannabis in America? Now that cannabis is legal in more than 30 states for medical use, millions of Americans are also using the controversial plant as an alternative treatment.
The result is an extremely diverse market that is represented by people of all age groups, religions and cultures. The stereotype of the "lazy stoner," which was never true in the first place, is certainly unapplicable now. Cannabis users are everywhere these days; coworkers, friends and even grandparents use cannabis for various reasons.
Furthermore, cannabis users are just as or even more likely to engage in physical exercise compared to nonusers, a June 2021 study revealed. The research stated that the stereotype of sedentary, Cheeto-covered stoners is not supported by data from young and middle-aged adults who use cannabis. In fact, a study by the University of Colorado Boulder found that 80% of cannabis users work out while they are high.
In addition, 70% said the drug increased enjoyment during their workouts, 78% said it boosted recovery times and 52% said it increased their motivation. Another study also found that older adults who consumed cannabis worked out more than those who didn't, maybe because marijuana has the ability to ease the pain and inflammation that make exercise more difficult for older adults.
Democrats also make up the bulk of cannabis smokers, with 20% of left-leaning Americans reporting that they smoke cannabis compared to just 12% of Republicans. On the leadership side, both Republican and Democratic lawmakers are becoming increasingly open to cannabis reform, suggesting that the right may be just as in favor of marijuana reform as the left in the future.
Cannabis use among baby boomers has been on the rise as well, with NYU School of Medicine Professor Benjamin Han revealing that 4% of adults aged 65 and over have used cannabis in the past year compared to 0.4% 10 years ago. Marijuana consumption among women has also seen an uptick, with NBC News reporting that cannabis sales among gen Z women grew by 151% year over year in 2020. According to Brightfield Group managing director Bethany Gomez, the future of cannabis is female.
You can bet that established entities such as Prime Harvest Inc. are paying close attention to the changing marijuana consumer dynamics and designing their future operational strategies based on their projections of how they can best serve this new client base.
NOTE TO INVESTORS: The latest news and updates relating to Prime Harvest Inc. are available in the company's newsroom at https://cnw.fm/PRIME
About CNW420
CNW420 spotlights the latest developments in the rapidly evolving cannabis industry through the release of two informative articles each business day. Our concise, informative content serves as a gateway for investors interested in the legalized cannabis sector and provides updates on how regulatory developments may impact financial markets. Articles are released each business day at 4:20 a.m. and 4:20 p.m. Eastern – our tribute to the time synonymous with cannabis culture. If marijuana and the burgeoning industry surrounding it are on your radar, CNW420 is for you! Check back daily to stay up-to-date on the latest milestones in the fast -changing world of cannabis.
To receive instant SMS alerts, text CANNABIS to 21000 (U.S. Mobile Phones Only)
For more information please visit https://www.CNW420.com
Please see full terms of use and disclaimers on the CannabisNewsWire website applicable to all content provided by CNW420, wherever published or re-published: http://CNW.fm/Disclaimer
Do you have questions or are you interested in working with CNW420? Ask our Editor
CannabisNewsWire420
Denver, Colorado
http://www.CNW420.com
303.498.7722 Office
Editor@CannabisNewsWire.com
CNW420 is part of the InvestorBrandNetwork.
The post 420 with CNW — An Analysis of Current Marijuana Users within the US appeared first on CannabisNewsWire.
This post was originally published by our media partner here.