This post is presented by our media partner Cannabis News Wire

View the original article here.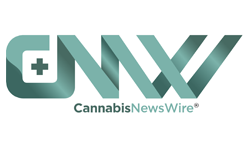 The total marijuana sales in Arizona in 2022 were similar to those in 2021, the first year the drug was legal for adult use, but the routes by which each year's sales reached $1.4 billion were remarkably different. In 2021, medical cannabis sales accounted for $760 million, or nearly 55% of total sales. In 2022, recreational marijuana took the lead, accounting for roughly 70% of total sales, totaling more than $950 million. The medical cannabis market has dropped to just over $500 million.
Recreational cannabis sales ended 2022 with its best monthly total in December, totaling about $86.6 million, a small increase from the $85.8 million in the previous month. The monthly sales of medical marijuana remained stable, falling from $31.9 to $31.1 between November 2022 and December 2022.
Since the beginning of the legalization of adult-use in January 2021, cannabis sales have totaled $2.9 billion in both markets. Since April 2021, medical sales have decreased almost every month, with a few exceptions, such as July, when sales reached $71.6 million following a $5 million decline in June.
Patients continue to swarm to the recreational market, and producers of edibles and other ingestible products with higher potencies for medical use have started to cater to this market. The first full month of licensed recreational sales, February 2021, saw the lowest total sales for adult-use at around $40 million.
Medical marijuana patients pay about 6% in tax, while the state collects an additional 16% excise tax on recreational purchases in addition to the regular sales tax. Local governments add about 2% of the taxes. December saw a total of almost $23 million in tax collections.
A third of the taxes collected from recreational sales are committed to community colleges, with 25% earmarked for the Highway User Revenue Fund, another one-third to public safety — fire departments, police, and first responders — and 10% to the Justice Reinvestment Fund, which is committed to providing counseling services, job training, public health, and other social services for marginalized groups adversely affected by cannabis criminalization and arrests.
The monthly reports on the medical program are typically published one month prior by the state's health services department (ADHS), which is responsible for the state's cannabis regulation, before the reports from the revenue department.
As of January, there were 153,845 cardholders overall, with 128,621 of them being eligible patients. According to ADHS, those figures decreased by about 1,200 in December 2022, to 155,682 and 129,836, respectively. The state's cardholders are divided into five groups: qualified patients, dispensary agents, designated caregivers, lab agents, and facility agents.
Those figures contrast sharply with the situation with medical marijuana at the start of 2021, when recreational sales started.
At that time, 309,479 people had medical cards, according to data from ADHS in January 2021. The number of qualified patients and dispensary agents was 299,054 and 9,489, respectively.
In terms of the quantities sold in January, the weight stood at 5,435 pounds, with flower at 4,645 pounds, and the rest accounted for other forms such as edibles.
As these marijuana sales figures climb, there is likely to be a commensurate increase in the use of cultivation equipment such as that sold by Advanced Container Technologies Inc. (OTC: ACTX), given that rising sales point to an increase in the produce being cultivated and processed.
NOTE TO INVESTORS: The latest news and updates relating to Advanced Container Technologies Inc. (OTC: ACTX) are available in the company's newsroom at https://cnw.fm/ACTX
About CNW420
CNW420 spotlights the latest developments in the rapidly evolving cannabis industry through the release of two informative articles each business day. Our concise, informative content serves as a gateway for investors interested in the legalized cannabis sector and provides updates on how regulatory developments may impact financial markets. Articles are released each business day at 4:20 a.m. and 4:20 p.m. Eastern – our tribute to the time synonymous with cannabis culture. If marijuana and the burgeoning industry surrounding it are on your radar, CNW420 is for you! Check back daily to stay up-to-date on the latest milestones in the fast -changing world of cannabis.
To receive instant SMS alerts, text CANNABIS to 21000 (U.S. Mobile Phones Only)
For more information please visit https://www.CNW420.com
Please see full terms of use and disclaimers on the CannabisNewsWire website applicable to all content provided by CNW420, wherever published or re-published: http://CNW.fm/Disclaimer
Do you have questions or are you interested in working with CNW420? Ask our Editor
CannabisNewsWire420
Denver, Colorado
http://www.CNW420.com
303.498.7722 Office
Editor@CannabisNewsWire.com
CNW420 is part of the InvestorBrandNetwork.
The post 420 with CNW — Arizona Records $1.4B in Cannabis Sales in 2022 appeared first on CannabisNewsWire.
This post was originally published by our media partner here.