This post is presented by our media partner Cannabis News Wire

View the original article here.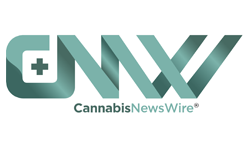 California was the first state to legalize medical and recreational cannabis use in America. More than two decades later, the Golden State boasts the largest cannabis industry in the country with hundreds of licensed cannabis businesses generating billions of dollars in cannabis sales. The California Cannabis Authority (CCA), which is in charge of regulating California's mammoth cannabis sector, recently announced that it has entered a partnership with Cannabis Public Policy Consulting (CPPC).
The partnership is expected to bring super-advanced data analytics, comprehensive and up-to-date data sets as well as expert consulting to cannabis regulators in the state. CPPC director Mackenzie Slade said that the partnership is the latest in efforts to update how Californian cities and counties handle cannabis regulation by providing them with the best tools and practices to help them make "fact-driven decisions."
Formed by California counties to help local governments regulate cannabis more effectively and efficiently, the CCA provides local governments with access to a top-notch data analytics platform that delivers up-to-date intelligence, and commercial cannabis activity reports that allow them to make data-based decisions quickly and efficiently. CPPC, on the other hand, is a consultancy that exclusively deals in the cannabis industry, providing data-driven consulting services to shift the national discourse on marijuana policymaking to focus on sustainability, equity and public health.
Slade said the partnership is built on the belief that improving marijuana policymaking and the public outcome of these policies is dependent on data and analytics platforms such as NCS Analytics. By partnering with the California Cannabis Authority, the consultancy will grant local policymakers in the state access to leading experts on cannabis policy and crucial data analytics. Since CCA has close ties with member counties in the state as well as in participating public agencies and cities, this partnership could have a major impact.
Counties that benefited from CCA's top-of-the-line data analytics and public consulting services will also be able to access experts from CPPC, with the consultancy offering CCA members discounted consultancy services. More specifically, CPPC will provide consulting on how to structure a competitive and equitable market, tax revenue modeling, drafting cannabis regulations, and stakeholder and community engagement through every step of cannabis reform.
CCA members will be able to leverage the consultancy's expertise when it comes to designing end-to-end programs or providing solutions to certain challenges. CCA executive director and counsel Greg Turner noted that the partnership would allow local governments in California to create new cannabis licensing programs that are specifically tailored to different communities.
It remains to be seen how individual companies in California such as American Cannabis Partners will benefit in real terms from this new partnership between the CPPC and the CCA.
NOTE TO INVESTORS: The latest news and updates relating to American Cannabis Partners are available in the company's newsroom at https://cnw.fm/ACP
About CNW420
CNW420 spotlights the latest developments in the rapidly evolving cannabis industry through the release of two informative articles each business day. Our concise, informative content serves as a gateway for investors interested in the legalized cannabis sector and provides updates on how regulatory developments may impact financial markets. Articles are released each business day at 4:20 a.m. and 4:20 p.m. Eastern – our tribute to the time synonymous with cannabis culture. If marijuana and the burgeoning industry surrounding it are on your radar, CNW420 is for you! Check back daily to stay up-to-date on the latest milestones in the fast -changing world of cannabis.
To receive instant SMS alerts, text CANNABIS to 21000 (U.S. Mobile Phones Only)
For more information please visit https://www.CNW420.com
Please see full terms of use and disclaimers on the CannabisNewsWire website applicable to all content provided by CNW420, wherever published or re-published: http://CNW.fm/Disclaimer
Do you have questions or are you interested in working with CNW420? Ask our Editor
CannabisNewsWire420
Denver, Colorado
http://www.CNW420.com
303.498.7722 Office
Editor@CannabisNewsWire.com
CNW420 is part of the InvestorBrandNetwork.
The post 420 with CNW — California Cannabis Authority Enters Partnership with CPPC appeared first on CannabisNewsWire.
This post was originally published by our media partner here.