This post is presented by our media partner Cannabis News Wire

View the original article here.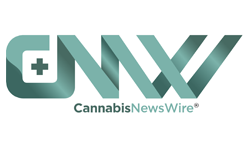 Most, if not all, state cannabis legalization bills contained social-equity provisions designed to reinvest in communities that had been disproportionately harmed by the war on drugs. These social-equity provisions would fund a variety of community-based programs to aid communities of color in a variety of facets and make it easier for people who were directly or indirectly affected by the drug war to break into the cannabis industry.
As the end of Congress approaches, policymakers, cannabis reform advocates and industry stakeholders are hoping to pass some kind of cannabis legislation before January, even if they have to compromise in some areas. One bill that could pass is cannabis banking legislation that would finally grant the state-legal industry access to banking services. Cannabis businesses are currently unable to obtain banking services due to the drug's controlled status at the federal level, forcing those businesses to operate on a cash-only basis and limiting their access to capital and federal financial aid.
The bipartisan Secure and Fair Enforcement Banking (SAFE) Act would allow banks to service cannabis businesses without fear of federal reprisal. But before the bill is signed into law, the Cannabis Regulators of Color Coalition (CRCC) would like lawmakers to ensure it prioritizes social equity. In a paper published by The Ohio State University (OSU), Mortiz College of Law, CRCC outlines 10 social-equity provisions that would make the bill more palatable to lawmakers such as Senate Majority Chuck Schumer who prefer widespread, justice-focused reform.
The CRCC would like the banking bill to call for amendments that would make it necessary for financial institutions to prove that they are compliant with antidiscrimination laws before they can receive cannabis-related protections, for starters. The coalition says that the legislation will require "additional legislative amendments" that directly address the issues associated with equitable and fair access to critical financial services.
If not, the coalition states, small and minority-owned marijuana businesses that already have limited access to banking services and capital will continue to suffer. The CRCC's paper comes weeks after Senate Majority Leader Chuck Schumer officially filed his long-awaited Cannabis Administration and Opportunity Act (CAOA). Although Schumer and other key players have not supported cannabis banking in the past, they have indicated that they are willing to compromise.
Schumer is currently holding talks with Senator Cory Booker and other key lawmakers regarding a possible compromise package of modest cannabis reforms that would include cannabis banking provisions.
Any reforms, such as allowing financial institutions to work with cannabis industry actors, would go a long way towards easing the environment within which companies such as Advanced Container Technologies Inc. (OTC: ACTX) operate.
NOTE TO INVESTORS: The latest news and updates relating to Advanced Container Technologies Inc. (OTC: ACTX) are available in the company's newsroom at https://cnw.fm/ACTX
About CNW420
CNW420 spotlights the latest developments in the rapidly evolving cannabis industry through the release of two informative articles each business day. Our concise, informative content serves as a gateway for investors interested in the legalized cannabis sector and provides updates on how regulatory developments may impact financial markets. Articles are released each business day at 4:20 a.m. and 4:20 p.m. Eastern – our tribute to the time synonymous with cannabis culture. If marijuana and the burgeoning industry surrounding it are on your radar, CNW420 is for you! Check back daily to stay up-to-date on the latest milestones in the fast -changing world of cannabis.
To receive instant SMS alerts, text CANNABIS to 21000 (U.S. Mobile Phones Only)
For more information please visit https://www.CNW420.com
Please see full terms of use and disclaimers on the CannabisNewsWire website applicable to all content provided by CNW420, wherever published or re-published: http://CNW.fm/Disclaimer
Do you have questions or are you interested in working with CNW420? Ask our Editor
CannabisNewsWire420
Denver, Colorado
http://www.CNW420.com
303.498.7722 Office
Editor@CannabisNewsWire.com
CNW420 is part of the InvestorBrandNetwork.
The post 420 with CNW — Former Cannabis Regulators Want 10 Social-Equity Provisions Included in Marijuana Banking Bill appeared first on CannabisNewsWire.
This post was originally published by our media partner here.