This post is presented by our media partner Cannabis News Wire

View the original article here.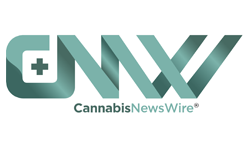 A new survey conducted by Ohio's state medical board has discovered that most physicians in the state who recommend medical cannabis were satisfied with the drug's effectiveness in treating patients with cancer, pain, post-traumatic stress disorder ("PTSD") and fibromyalgia. The state medical board surveyed 648 physicians who all possess certificates that allow them to recommend medical cannabis to patients in Ohio, between July 1, 2022, and August 31, 2022.
Of the total number of licensed physicians who recommend cannabis, 583 doctors completed online surveys. It should be noted that not all doctors answered every question.
The survey discovered that roughly 50% of the participants were satisfied with the drug's effects on patients with PTSD. It also found that 53.5% and more than 59% of the participants were satisfied with cannabis' effects on cancer and chronic pain respectively.
This is in addition to finding that despite there being twenty-five conditions for which medical cannabis could be administered under state law, not one condition had a doctor satisfaction rate higher than 50%.
Only 10% of physicians were satisfied with the effects of cannabis for Huntington's disease. This is said to be the lowest rate of satisfaction in the survey, closely followed by 16.3% and 16.5% doctor satisfaction rates for amyotrophic lateral sclerosis and sickle cell anemia respectively.
The survey also asked physicians about telehealth and how they diagnosed patients. Questions asked on medical conditions primarily focused on the physician's observations instead of cannabis clinical trials.
Dr. Ryan Marino, a medical toxicologist at Case Western Reserve University, stated that there was scarce medical evidence in America on the effectiveness of cannabis. At the moment, marijuana is classified as a schedule I drug under the Controlled Substances Act, which has made it hard for researchers to legally obtain permission for research. Substances under this classification are often thought to have no legally accepted medical use and a high potential for abuse.
The survey also asked physicians if there were any conditions for which cannabis made them dissatisfied. It found that rates of dissatisfaction were highest in Alzheimer's disease, where 0.7% of physicians were dissatisfied.
Dr. Solomon Zaraa, a psychiatrist, revealed that the results of the survey were similar to his own experiences. Zaraa explained that he had many patients suffering from chronic pain who sought cannabis because they didn't want to risk becoming dependent on opioids. He gave the example of patients with post-traumatic stress disorder who did well with cannabis, with many reporting improvements in their sleep.
Anecdotal reports indicate an increasing number of people resorting to medical marijuana as an aid to managing various symptoms, and the cannabis industry hopes that the federal government will reform its policies on marijuana so that a bigger section of the population can access products from licensed entities such as American Cannabis Partners instead of taking risks with products from the black market or recreational or medical use.
NOTE TO INVESTORS: The latest news and updates relating to American Cannabis Partners are available in the company's newsroom at https://cnw.fm/ACP
About CNW420
CNW420 spotlights the latest developments in the rapidly evolving cannabis industry through the release of two informative articles each business day. Our concise, informative content serves as a gateway for investors interested in the legalized cannabis sector and provides updates on how regulatory developments may impact financial markets. Articles are released each business day at 4:20 a.m. and 4:20 p.m. Eastern – our tribute to the time synonymous with cannabis culture. If marijuana and the burgeoning industry surrounding it are on your radar, CNW420 is for you! Check back daily to stay up-to-date on the latest milestones in the fast -changing world of cannabis.
To receive instant SMS alerts, text CANNABIS to 21000 (U.S. Mobile Phones Only)
For more information please visit https://www.CNW420.com
Please see full terms of use and disclaimers on the CannabisNewsWire website applicable to all content provided by CNW420, wherever published or re-published: http://CNW.fm/Disclaimer
Do you have questions or are you interested in working with CNW420? Ask our Editor
CannabisNewsWire420
Denver, Colorado
http://www.CNW420.com
303.498.7722 Office
Editor@CannabisNewsWire.com
CNW420 is part of the InvestorBrandNetwork.
The post 420 with CNW — Many Ohio Physicians Find Marijuana Helpful for Pain appeared first on CannabisNewsWire.
This post was originally published by our media partner here.