This post is presented by our media partner Cannabis News Wire

View the original article here.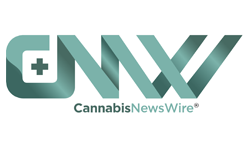 Cannabis is an extremely versatile product. Cannabinoids, the chemical compounds in cannabis that are responsible for its effects, can be extracted from the plant and infused into a range of products. Aside from the usual cannabis flower, people can consume cannabis in a wide variety of ways, including edibles and concentrates, with each method of application altering the experience in different ways.
In recent years, cannabis-infused beverages have emerged as a major competitor to top-selling cannabis products such as flowers and concentrates. With studies showing that younger people are drinking less than older generations, many companies are marketing cannabis drinks as alternatives to alcohol. More companies in the cannabis space are now including cannabis beverages in their product lines to attract consumers who are in the market for a safer alternative to alcohol.
These drinks tend to contain either THC, the main psychoactive agent in cannabis, or CBD (cannabidiol), a cannabis extract that is said to have health benefits. Advancements in technology, especially the development of nanoemulsification tech, have allowed manufacturers to infuse THC and CBD into an array of drinks. Modern cannabis drinks are as smooth and high-quality as any other commercial beverage, and companies in the cannabis beverage space are hoping that the drinks will act as an alternative to consumers who don't want to vape, smoke cannabis flower or drink alcohol.
Infusing cannabis into beverages also makes it possible for social consumption, and because of the minimal doses, consumers can take cannabis drinks without getting severely intoxicated. Despite being young, the marijuana beverages segment has already attracted numerous companies, says New Frontier Data vice president of public policy research Amanda Reiman. She noted that the space is now home to dozens of companies, giving consumers plenty of products to choose from.
For instance, Pabst Blue Ribbon leveraged its experience manufacturing spirits and beer to launch a line of nonalcoholic High Seltzers. Each can weighs 12 ounces and contains 10 mg of THC; the company also offers the drinks in lemon, mango, strawberry and pineapple. Pabst Blue Ribbon isn't the only beer and spirits company that has expanded into cannabis beverages; Budweiser maker Anheuser-Busch, Corona Extra and Modelo Special Maker Constellation Brands. Ceria and Lagunitas Brewing Company have also expanded into the sector.
These companies produce water-based drinks with 2.5 mg to 10 mg of THC. Keef Brands CEO Travis Tharp says that the cannabis beverages segment has plenty of room to grow, stating that it has seen substantial year-over-year growth in recent times. Based in Colorado, Keef Brands produces a line of cannabis drinks that includes a 100-milligram mocktail.
These shifts in consumer preferences are most likely being watched closely by similar companies, including Flora Growth Corp. (NASDAQ: FLGC), and the future plans of these companies could be influenced by these emerging trends.
NOTE TO INVESTORS: The latest news and updates relating to Flora Growth Corp. (NASDAQ: FLGC) are available in the company's newsroom at https://cnw.fm/FLGC
About CNW420
CNW420 spotlights the latest developments in the rapidly evolving cannabis industry through the release of two informative articles each business day. Our concise, informative content serves as a gateway for investors interested in the legalized cannabis sector and provides updates on how regulatory developments may impact financial markets. Articles are released each business day at 4:20 a.m. and 4:20 p.m. Eastern – our tribute to the time synonymous with cannabis culture. If marijuana and the burgeoning industry surrounding it are on your radar, CNW420 is for you! Check back daily to stay up-to-date on the latest milestones in the fast -changing world of cannabis.
To receive instant SMS alerts, text CANNABIS to 21000 (U.S. Mobile Phones Only)
For more information please visit https://www.CNW420.com
Please see full terms of use and disclaimers on the CannabisNewsWire website applicable to all content provided by CNW420, wherever published or re-published: http://CNW.fm/Disclaimer
Do you have questions or are you interested in working with CNW420? Ask our Editor
CannabisNewsWire420
Denver, Colorado
http://www.CNW420.com
303.498.7722 Office
Editor@CannabisNewsWire.com
CNW420 is part of the InvestorBrandNetwork.
The post 420 with CNW — Marijuana Drinks Proliferate as Businesses Hope to Tap Growing Segment appeared first on CannabisNewsWire.
This post was originally published by our media partner here.