This post is presented by our media partner Cannabis News Wire

View the original article here.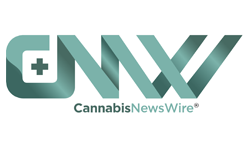 Months after Maryland voters approved a ballot referendum to legalize marijuana, state legislators have unveiled a proposed bill to tax and regulate cannabis. Senators Brian Feldman and Antonio Hayes are sponsoring the Senate version of the bill while Delegates C.T. Wilson and Vanessa Atterbeary are carrying the House version.
With the law that legalized the possession of up to 1.5 ounces of cannabis for adults taking effect on July 1, 2023, the proposals are meant to prepare the state for regulating a commercial cannabis market. The proposals would levy a 6% tax for the first fiscal year beginning this summer before increasing the tax rate by 1% per year until it maxes out at 10% in 2028. Under the twin proposals, 30% of total tax revenue from cannabis would be directed to a community reinvestment fund for the next 10 years while 1.5% of tax revenue would be dedicated to localities while the Cannabis Business Assistance Fund and a Cannabis Public Health Fund would get 1.5% each.
The bills would also rename the Marijuana Alcohol and Tobacco Commission, making it the Maryland Alcohol, Tobacco and Cannabis Commission. The commission would be in charge of regulating the state's cannabis program and would assist individuals who had been disproportionately affected by the war on drugs via an Office of Social Equity. The Office of Social Equity would partner with the Maryland Department of Commerce and the state comptroller to figure out the most efficient way to distribute cannabis tax dollars from the community reinvestment fund.
Furthermore, medical cannabis dispensary licenses would convert into dual licenses on July 1, 2023, when cannabis legalization takes effect if the license-holders have paid the required fee. After that, cannabis regulators would have until July 1, 2024, to start approving more recreational cannabis licenses.
According to Senate President Bill Ferguson, Maryland legislators have come up with a bill that has the potential of being the national model. Ferguson stated that the proposals would prioritize protecting public health while ensuring that individuals from communities that were disproportionately affected by cannabis criminalization have fair and equitable access to the cannabis industry. He also noted that the state must be ready to launch cannabis sales this July and craft smart rules to prevent ending up with more unlicensed shops, which has happened in other states.
A spokesperson from the governor's office reported that the governor says the bills are "well-crafted" and he looks forward to working with the legislature.
When this legalization law takes effect, there may be cannabis companies that will need funding from sources such as REZYFi Inc. to keep their fledgling operations on the right footing as the market grows over the years.
NOTE TO INVESTORS: The latest news and updates relating to REZYFi, Inc. are available in the company's newsroom at https://cnw.fm/REZY
About CNW420
CNW420 spotlights the latest developments in the rapidly evolving cannabis industry through the release of two informative articles each business day. Our concise, informative content serves as a gateway for investors interested in the legalized cannabis sector and provides updates on how regulatory developments may impact financial markets. Articles are released each business day at 4:20 a.m. and 4:20 p.m. Eastern – our tribute to the time synonymous with cannabis culture. If marijuana and the burgeoning industry surrounding it are on your radar, CNW420 is for you! Check back daily to stay up-to-date on the latest milestones in the fast -changing world of cannabis.
To receive instant SMS alerts, text CANNABIS to 21000 (U.S. Mobile Phones Only)
For more information please visit https://www.CNW420.com
Please see full terms of use and disclaimers on the CannabisNewsWire website applicable to all content provided by CNW420, wherever published or re-published: http://CNW.fm/Disclaimer
Do you have questions or are you interested in working with CNW420? Ask our Editor
CannabisNewsWire420
Denver, Colorado
http://www.CNW420.com
303.498.7722 Office
Editor@CannabisNewsWire.com
CNW420 is part of the InvestorBrandNetwork.
The post 420 with CNW — Maryland Legislators Announce Proposed Law to Operationalize Voter-Approved Marijuana Legalization appeared first on CannabisNewsWire.
This post was originally published by our media partner here.