This post is presented by our media partner Cannabis News Wire

View the original article here.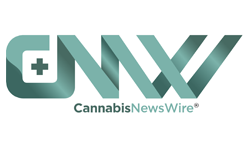 A recent poll from Harvard CAPS-Harris has found that Americans favor looser regulations for marijuana and tighter rules for social media, cryptocurrencies, coal and electric vehicles. The survey polled voters on a broad range of national issues and asked them if they thought the government should regulate the issues more or less, or keep current regulations as they are.
Results indicate 45% of the survey participants stated that cannabis should be regulated looser than it is now, 22% said that cannabis regulations should stay as they are, and 33% wanted tighter cannabis regulations. Compared to all the other items in the poll, participants were more likely to say that cannabis needs fewer regulations.
An increasing number of states have moved to legalize cannabis for medical or recreational use over the past two decades, resulting in a massive industry that generates billions of dollars in sales and taxes.
Past surveys have found that a large portion of the American population is in favor of legalizing cannabis, and the success of consecutive reform efforts has more than proved their support. For instance, a recent poll from Data for Progress revealed that a majority of Democrat, Republican and Independent voters support the federal legalization of cannabis.
The Data for Progress study found that 75% of Democrats, 52% of Republicans and 67% of Independents believed that it was time for marijuana prohibition to end. Overall, 65% of American voters said that they supported legalizing cannabis at the federal level.
A Pew Research Center poll released last November found that 10% of Americans believe cannabis should be totally illegal. The poll also indicated that  89% of U.S. adults said that marijuana should be legal for medical or recreational reasons with 45% of Republicans and 73% of Democrats supporting total legalization of cannabis.
The Harvard CAPS-Harris survey adds to the growing body of data showing that an increasing percentage of the American population simply doesn't believe in prohibition.
With dozens of states now allowing either medical or recreational cannabis, millions of Americans have access to a legal cannabis market. The plant has proven to be extremely popular among consumers, allowing retailers across the country to sell cannabis products worth billions of dollars and hire hundreds of thousands of workers.
Several lawmakers, including Senate Majority Leader Chuck Schumer, are working on legislation to legalize cannabis at the federal level and grant cannabis businesses access to banking services and federal financial aid.
Additionally, the FDA recently released its finalized guidance on the development of cannabis-based drugs.
With companies such as India Globalization Capital Inc. (NYSE American: IGC) engaged in developing drugs from THC and other cannabis compounds, the FDA guidance couldn't have come sooner.
NOTE TO INVESTORS: The latest news and updates relating to India Globalization Capital Inc. (NYSE American: IGC) are available in the company's newsroom at https://cnw.fm/IGC
About CNW420
CNW420 spotlights the latest developments in the rapidly evolving cannabis industry through the release of two informative articles each business day. Our concise, informative content serves as a gateway for investors interested in the legalized cannabis sector and provides updates on how regulatory developments may impact financial markets. Articles are released each business day at 4:20 a.m. and 4:20 p.m. Eastern – our tribute to the time synonymous with cannabis culture. If marijuana and the burgeoning industry surrounding it are on your radar, CNW420 is for you! Check back daily to stay up-to-date on the latest milestones in the fast -changing world of cannabis.
To receive instant SMS alerts, text CANNABIS to 21000 (U.S. Mobile Phones Only)
For more information please visit https://www.CNW420.com
Please see full terms of use and disclaimers on the CannabisNewsWire website applicable to all content provided by CNW420, wherever published or re-published: http://CNW.fm/Disclaimer
Do you have questions or are you interested in working with CNW420? Ask our Editor
CannabisNewsWire420
Denver, Colorado
http://www.CNW420.com
303.498.7722 Office
Editor@CannabisNewsWire.com
CNW420 is part of the InvestorBrandNetwork.
The post 420 with CNW — New Poll Finds Americans Favor Looser Cannabis Regulation, Tighter Regulation of EVs and Cryptos appeared first on CannabisNewsWire.
This post was originally published by our media partner here.