This post is presented by our media partner Cannabis News Wire

View the original article here.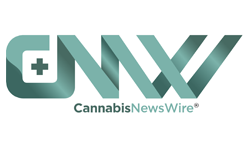 Colorado is home to one of the largest legal cannabis markets in not just the United States but the entire globe. The industry has generated billions in tax dollars and employed tens of thousands of workers, after being launched barely more than a decade ago.
However, cannabis legalization in the state didn't receive 100% support because some feared that legalizing the controversial plant would open up Colorado to criminal activity. In fact, most of the legalization campaigns around the country had to contend with claims that legalizing cannabis would lead to increased drug use among the youth and significantly increase criminal activity in the state.
Recent research now shows that most of these fears were unfounded and based on the misconception that cannabis was a gateway drug to other harder, life-threatening drugs such as heroin and cocaine. Researchers from the University of Colorado and the University of Minnesota built on research done last year which indicated that cannabis use among adults in Colorado increased after legalization.
However, the study failed to answer one crucial question: Has the increased cannabis use among Colorado adults led to negative outcomes?
Researcher Stephanie Zellers states that based on the findings of their recent study, the fact that adults in Colorado were consuming cannabis more frequently didn't appear to have any negative outcomes from a "psychological point of view." She and her colleagues leveraged long-term data collected from Colorado and Minnesota twins to assess the impact of marijuana legalization in Colorado and come to this conclusion.
They collected information about the twins' behavior over a long time period; the information included marijuana us, and used in-built controls to account for variables such as genetic differences and socioeconomic status. Furthermore, the study also provided insight into how cannabis policy change in Colorado a decade ago affected people's behavior because, unlike Colorado, Minnesota still hasn't legalized cannabis.
The fact that the researchers used twins in the study also allowed them to eliminate possible variables such as family and cultural differences.
After analyzing data collected from more than 4,000 people, the research team found that legalization was not associated with an increase in cannabis-use disorder. Furthermore, Zellers added that the researchers did not notice any changes in tobacco and alcohol use or changes in personality, IQ or workplace among the study participants.
In their report, the researchers did note that participants who lived in states without recreational cannabis markets reported higher alcohol-use disorder rates and that participants were more likely to use alcohol in harmful or dangerous situations, such as before driving.
The study's coauthor, CU psychology and neuroscience professor John Hewitt, concluded that the study showed that while no drug is risk free, the overt concern about regular recreational cannabis use in a legal market is unwarranted.
Regulated cannabis markets not only create opportunities for residents through cannabis companies but also through ancillary enterprises such as Advanced Container Technologies Inc (OTC: ACTX) that address the needs of marijuana companies.
NOTE TO INVESTORS: The latest news and updates relating to Advanced Container Technologies Inc. (OTC: ACTX) are available in the company's newsroom at https://cnw.fm/ACTX
About CNW420
CNW420 spotlights the latest developments in the rapidly evolving cannabis industry through the release of two informative articles each business day. Our concise, informative content serves as a gateway for investors interested in the legalized cannabis sector and provides updates on how regulatory developments may impact financial markets. Articles are released each business day at 4:20 a.m. and 4:20 p.m. Eastern – our tribute to the time synonymous with cannabis culture. If marijuana and the burgeoning industry surrounding it are on your radar, CNW420 is for you! Check back daily to stay up-to-date on the latest milestones in the fast -changing world of cannabis.
To receive instant SMS alerts, text CANNABIS to 21000 (U.S. Mobile Phones Only)
For more information please visit https://www.CNW420.com
Please see full terms of use and disclaimers on the CannabisNewsWire website applicable to all content provided by CNW420, wherever published or re-published: http://CNW.fm/Disclaimer
Do you have questions or are you interested in working with CNW420? Ask our Editor
CannabisNewsWire420
Denver, Colorado
http://www.CNW420.com
303.498.7722 Office
Editor@CannabisNewsWire.com
CNW420 is part of the InvestorBrandNetwork.
The post 420 with CNW — New Study Shows That Marijuana Legalization Hasn't Worsened Drug Problem appeared first on CannabisNewsWire.
This post was originally published by our media partner here.