This post is presented by our media partner Cannabis News Wire

View the original article here.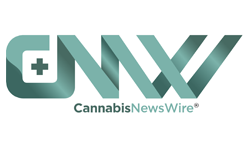 One thing most experts agree on is that the war on drugs was a failure, leading to the incarceration of tens of thousands of people on minor drug charges and decimating communities of color. As such, most state marijuana legalization bills contain social equity provisions that are meant to reinvest in these historically disadvantaged and overpoliced communities.
New York, which legalized recreational cannabis in early 2021, is set to start receiving applications for social equity retail licenses. State officials recently announced that the license application period will last from Aug. 25, 2022, to Sept. 26, 2022, with Albany TV station WRGB reporting that only qualified social-equity applicants will be able to tender their applications to the New York Office of Cannabis Management.
Titled Conditional Adult Use Retail Dispensary permits, these licenses will not be available to the general public. They are the latest in state efforts to ensure that the first recreational cannabis sales in New York benefit entrepreneurs who were directly affected by the decades-long war on drugs. According to WRGB, the social-equity license application program is part of the state's Seeding Opportunity Initiative.
Candidates wishing to apply for a social-equity retail license must meet two conditions: they or a family member must have a cannabis-related arrest or conviction on their record and they should have experience running a business enterprise. Social-equity provisions are meant to reinvest in and rebuild communities that bore the brunt of the drug war and ensure communities of color benefit from recreational cannabis sales.
Cannabis has proven to be an extremely profitable product, employing hundreds of thousands of people and making the industry one of the fastest-growing sectors in the country. New York's recreational cannabis sector is expected to be as profitable, generating billions of dollars once sales begin. Office of Cannabis Management executive director Chris Alexander says that the state is keen on removing barriers to entry that have prevented low-income communities of color that were most affected by the drug war from entering cannabis markets in other states.
New York's recreational cannabis bill allows adults aged 21 and older to possess and consume certain amounts of cannabis. However, the 2021 Marijuana Regulation and Taxation Act doesn't allow retail sales, and the Office of Cannabis Management has been forced to send cease and desist to more than 50 businesses that were selling cannabis illegally. Once social-equity businesses begin the first recreational sales in New York, state regulators will work on unveiling other licenses and dispensaries.
This emphasis on social equity brings to fruition one of the longstanding dreams that the marijuana industry, including actors such as Cannabis Strategic Ventures Inc. (OTC: NUGS), has had in seeking to push for reforms and end the lopsided enforcement of marijuana prohibition.
NOTE TO INVESTORS: The latest news and updates relating to Cannabis Strategic Ventures Inc. (OTC: NUGS) are available in the company's newsroom at http://cnw.fm/NUGS
About CNW420
CNW420 spotlights the latest developments in the rapidly evolving cannabis industry through the release of two informative articles each business day. Our concise, informative content serves as a gateway for investors interested in the legalized cannabis sector and provides updates on how regulatory developments may impact financial markets. Articles are released each business day at 4:20 a.m. and 4:20 p.m. Eastern – our tribute to the time synonymous with cannabis culture. If marijuana and the burgeoning industry surrounding it are on your radar, CNW420 is for you! Check back daily to stay up-to-date on the latest milestones in the fast -changing world of cannabis.
To receive instant SMS alerts, text CANNABIS to 21000 (U.S. Mobile Phones Only)
For more information please visit https://www.CNW420.com
Please see full terms of use and disclaimers on the CannabisNewsWire website applicable to all content provided by CNW420, wherever published or re-published: http://CNW.fm/Disclaimer
Do you have questions or are you interested in working with CNW420? Ask our Editor
CannabisNewsWire420
Denver, Colorado
http://www.CNW420.com
303.498.7722 Office
Editor@CannabisNewsWire.com
CNW420 is part of the InvestorBrandNetwork.
The post 420 with CNW — New York to Start Receiving Social Equity Cannabis Business Applications appeared first on CannabisNewsWire.
This post was originally published by our media partner here.