This post is presented by our media partner Cannabis News Wire

View the original article here.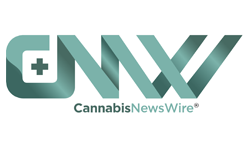 Over the past couple of years, a surge in cannabis research has revealed that the controversial plant has a variety of medical applications. Despite being classified as a Schedule I drug with no medical application, studies have found that cannabis can be effective at alleviating conditions such as chronic pain, depression and insomnia. Furthermore, the U.S. Food and Drug Administration has also approved a CBD-based drug called Epidiolex to treat seizures in pediatric epilepsy.
In recent months, research into the impact of cannabis on cancer treatment has found that the plant can have a positive impact on cancer patients. Cancer is one of the deadliest killers in the country, taking more than 500,000 lives per year and costing billions of dollars for treatment. Although there are treatments that can stop cancers from growing and significantly increase patients' quality of life, no cure for cancer currently exists.
Researchers have been working on developing new treatments for the deadly disease, with cannabis being one of the objects of interest. Cancer is often associated with costly and addictive pain medications, reduced life quality, and mental and emotional anguish. And while most cancer treatments are geared at alleviating physical discomfort, there are barely any treatments designed to treat the mental and psychological anguish that comes from having a severe or terminal illness.
Upstate University Hospital researchers sought to understand how cannabis could benefit cancer treatment by studying how advanced cancer patients reacted to medical cannabis treatment.  Study authors write that the goal of the research was to analyze the characteristics of advanced cancer patients who had received medical cannabis under a palliative care program and to point out any barriers that prevent patients with cancer from accessing medical marijuana.
Study participants had to be enrolled in New York's medical cannabis registry. Researchers from the Upstate University Hospital in Syracuse reviewed patient data that was collected from June 2017 to June 2020, analyzing data from patients who had been diagnosed with cancer by a practitioner who is certified by the New York Medical Marijuana program and who had received treatment at Upstate Medical University.
The researchers found that medical cannabis use had a positive impact on advanced cancer patients, with 48.14% of the patients who received a dose of medical marijuana reporting reduced pain, 44.95% saying that they used fewer opioids as a result, and 85.11% noting that cannabis use alleviated at least one symptom. Only 3.72% of the patients who used cannabis reported feeling any adverse effects.
Researchers concluded that medical cannabis seems to play a role in alleviating symptoms of advanced cancer with minimal side effects and called for more research to determine optimal delivery methods and doses for patients. In this regard, industry players such as Cannabis Strategic Ventures Inc. (OTC: NUGS) are leading the way by coming up with different innovations that optimize consumers' experience while using marijuana products.
NOTE TO INVESTORS: The latest news and updates relating to Cannabis Strategic Ventures Inc. (OTC: NUGS) are available in the company's newsroom at http://cnw.fm/NUGS
About CNW420
CNW420 spotlights the latest developments in the rapidly evolving cannabis industry through the release of two informative articles each business day. Our concise, informative content serves as a gateway for investors interested in the legalized cannabis sector and provides updates on how regulatory developments may impact financial markets. Articles are released each business day at 4:20 a.m. and 4:20 p.m. Eastern – our tribute to the time synonymous with cannabis culture. If marijuana and the burgeoning industry surrounding it are on your radar, CNW420 is for you! Check back daily to stay up-to-date on the latest milestones in the fast -changing world of cannabis.
To receive instant SMS alerts, text CANNABIS to 21000 (U.S. Mobile Phones Only)
For more information please visit https://www.CNW420.com
Please see full terms of use and disclaimers on the CannabisNewsWire website applicable to all content provided by CNW420, wherever published or re-published: http://CNW.fm/Disclaimer
Do you have questions or are you interested in working with CNW420? Ask our Editor
CannabisNewsWire420
Denver, Colorado
http://www.CNW420.com
303.498.7722 Office
Editor@CannabisNewsWire.com
CNW420 is part of the InvestorBrandNetwork.
The post 420 with CNW — Recent Studies Show Advanced Cancer Sufferers Could Benefit from Using Marijuana appeared first on CannabisNewsWire.
This post was originally published by our media partner here.