This post is presented by our media partner Cannabis News Wire

View the original article here.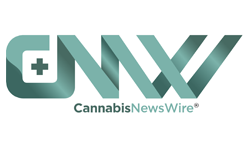 A recent study published by the American Medical Association (AMA) found that patients with chronic pain who used medical cannabis for more than a month experienced a significant drop in the amount of opioids they were prescribed. The study, conducted by researchers at the New York Department of Health in collaboration with City University of New York and the Marijuana Management Office, examined 8,165 patients registered in the state's medical cannabis program.
The researchers used data from the state's medical marijuana programs from 2017 to 2019 to track how patients' opioid prescriptions changed over time. The data included patients who had at least one opioid prescription and a recommendation for medical cannabis at the time they received their first marijuana prescription.
According to the findings, the number of opioids consumed by pain patients who received marijuana for more than 30 days was cut in half. Consequently, those who received marijuana for less than 30 days only experienced reductions of 4% to 14%.
The authors also noted that the rise in opioid-related casualties has resulted in stricter prescription guidelines, which has resulted in fewer opioid prescriptions and even a discontinuation by some patients. This abrupt disconnection puts patients who rely on opioids to manage their pain in a difficult situation. Some resort to the unregulated market, where risks such as fentanyl poisoning are much higher.
The new study was welcomed by cannabis supporters as additional proof that the substance can manage pain more effectively and safely than prescription medications. The findings, according to NORML, are in line with several other studies showing that patients often use cannabis to manage their pain and that many reduce or stop using opioids and other medications after receiving marijuana therapy.
James McDonald, New York's acting commissioner of health, referred to the study as further proof that medical marijuana can reduce the quantity of opioid prescriptions required to treat severe pain.
Numerous anecdotal accounts, statistically significant studies and observational analyses have indicated that some people use cannabis as a substitute for conventional pharmaceutical drugs such as opioid painkillers and sedatives. The new study, however, adds to a growing body of literature that looks at cannabis as a potential treatment for chronic pain, particularly as an alternative to opioids.
Similar research revealed last month that legalizing cannabis for adult use at the state level was linked to reductions in opioid demand. According to the study's findings, states with legal marijuana experienced a 26% decrease in the amount of pharmacy-prescribed codeine.
Furthermore, another AMA study revealed that two in six people with chronic pain report using marijuana as a form of treatment, and the majority of those people have done so in place of other painkillers such as opioids.
With such study results, it isn't surprising that a number of enterprises such as India Globalization Capital Inc. (NYSE American: IGC) are looking to develop a range of THC-based treatments for various indications, such as chronic pain.
NOTE TO INVESTORS: The latest news and updates relating to India Globalization Capital Inc. (NYSE American: IGC) are available in the company's newsroom at https://cnw.fm/IGC
About CNW420
CNW420 spotlights the latest developments in the rapidly evolving cannabis industry through the release of two informative articles each business day. Our concise, informative content serves as a gateway for investors interested in the legalized cannabis sector and provides updates on how regulatory developments may impact financial markets. Articles are released each business day at 4:20 a.m. and 4:20 p.m. Eastern – our tribute to the time synonymous with cannabis culture. If marijuana and the burgeoning industry surrounding it are on your radar, CNW420 is for you! Check back daily to stay up-to-date on the latest milestones in the fast -changing world of cannabis.
To receive instant SMS alerts, text CANNABIS to 21000 (U.S. Mobile Phones Only)
For more information please visit https://www.CNW420.com
Please see full terms of use and disclaimers on the CannabisNewsWire website applicable to all content provided by CNW420, wherever published or re-published: http://CNW.fm/Disclaimer
Do you have questions or are you interested in working with CNW420? Ask our Editor
CannabisNewsWire420
Denver, Colorado
http://www.CNW420.com
303.498.7722 Office
Editor@CannabisNewsWire.com
CNW420 is part of the InvestorBrandNetwork.
The post 420 with CNW — Study Shows That Long-Term Use of Medical Cannabis Leads to Lower Opioid Dosages appeared first on CannabisNewsWire.
This post was originally published by our media partner here.