This post is presented by our media partner The Growth Op
View the original article here.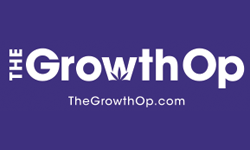 Staff at Quebec's Regional Reception Centre confiscate hashish, cannabis and tobacco
Article content
Staff at the Regional Reception Centre in Sainte-Anne-des-Plaines, Que. recently confiscated just shy of $46,000 worth of contraband, including cannabis.
Article content
On Nov. 30, vigilance of employees at the federal multi-level security institution resulted in the seizure of 368 grams of hashish, 33 grams of cannabis, 203 grams of tobacco, one USB key, one cellphone and a charging cable.
Article content
"Specifically, correctional officers there recovered 529 grams of hashish, 56 grams of cannabis wax, 43 grams of cannabis concentrate, 711 grams of tobacco and seven SIM cards, according to CSC, making for an estimated institutional value of $87,600.
Of course, the reception centre was not alone in discovering illicit contraband so far in December.
This past week, on Dec. 7, again as a result of staff vigilance, workers at the multi-level-security Collins Bay Institution seized 100 grams of tobacco, cellphones and accessories.
That same day at the medium-security Cowansville Institution in Quebec, staff confiscated contraband and unauthorized items that included 135 grams of hashish, 99 grams of marijuana and 151 grams of tobacco. All totalled, the items have estimated institutional value $25,829.
Article content
Just three days earlier, on Dec. 4, Cowansville Institution employees seized $60,000 in contraband. Specifically, staff there recovered 411 grams of hash, 800 grams of tobacco, three cellphones and accessories and a screwdriver.
On Dec. 2 at the medium-security Warkworth Institution in Ontario, institutional staff seized items that included 214 grams of cannabis, 141 grams of tobacco, 56 grams of crystal methamphetamine and 31 grams of fentanyl.
The CSC uses a number of tools to prevent drugs and other illegal or unauthorized items from entering its institutions. These tools include ion scanners, drug-detector dogs and a telephone tip line, as well as working in partnership with the police to take action against those who attempt to get contraband into correctional institutions.
We'd love to hear from you. Get in touch with feedback and story tips at thegrowthop@postmedia.com
This post was originally published by our media partner here.