This post is presented by our media partner Oaksterdam University
View the original article here.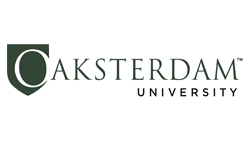 An estimated 321,000 Americans work full-time in the cannabis sector, and that number is only expected to grow. There are a wide variety of positions available in the industry. If you like working with plants, here are seven jobs in cultivation that might be for you:
Cultivation Director: Responsible for ensuring the production of premium cannabis compliant with state and federal laws. Set SOPs, create harvesting schedules, plan pest control and manage the team.
Master Grower: Ensure healthy plants by managing planting, crop nutrition, and pest control. Communicate with law enforcement and compliance inspectors.
Cannabis Controls Technician: Assist in developing strategies to improve crop yield and resource use efficiency. Monitor lighting, temperature, humidity, irrigation and CO2 systems, equipment, and data.
Cultivation and IPM Technician: Hands-on propagation and care of mothers and clones, and transitioning plants from nursery to flower. Monitors, controls and reports nutrient deficiencies and pest and pathogen infestation.
Inventory Coordinator: Works with director of compliance to conduct inventory inspections and maintain Bio track/METRC logs in order to ensure traceability of plant and product movement. Accurately documents and enters data to ensure compliance with internal and regulatory requirements.
Trimmer: Remove buds from harvested plants, trim leaves for aesthetic appeal, and dry buds to get them ready for sale.
General Laborer: Sanitize and clean grow area; prune, lollipop, and train plants; and complete other tasks as assigned by cultivation manager.
This is just a sampling of the jobs available in the cultivation sector. For up-to-date listings visit the OU Job Board. To enhance your credentials and become more competitive in the cannabis workplace, learn more about earning a Fast Track Horticulture Certification from Oaksterdam University here.
This post was originally published by our media partner here.