This post is presented by our media partner Psychedelic News Wire
View the original article here.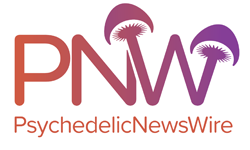 Psychedelics have experienced a significant resurgence in popularity over the past couple of years. More and more researchers are looking into the mental health benefits of hallucinogenic drugs, and the public is clamoring for the development of psychedelic therapies. With America in the grip of a mental health crisis, alternative medications such as psychedelics that can alleviate symptoms with minimal side effects are all the rage.
Initial studies have found that psychedelics can be quite effective at alleviating the symptoms of a variety of conditions, including post-traumatic stress disorder (PTSD), substance abuse disorder and depression.
Recent research published in "JAMA Psychiatry" has now revealed that psilocybin, which comes from mushroom, can be effective at overcoming addiction in patients with alcohol abuse problems. The research found that 83% of participants were able to significantly cut back their alcohol use after taking part in psilocybin-assisted therapy.
For example, 39-year-old Mike Schultz from Massachusetts saw his mental health improve after a psychedelic experience. Schultz began taking painkillers such as Percocet and oxycontin by age 16, and he admits that he was a "fully addicted and full-blown alcoholic" by his mid-20s. He was taking heroin and fentanyl by his mid-30s, destroying his marriage and causing him to lose custody of his daughter. His life changed, however, when he had his first DMT trip; he said the psychedelic allowed him to take a deeper, introspective look into himself.
Schultz describes his first trip as "terrifying," stating that he came to the realization that he could either change his life and become his best self or he would die from his drug abuse. The experience allowed him to begin work on healing himself and repairing the relationships he had damaged while he was addicted. He believes that he will not go back to drugs because "psychedelics literally reset his brain."
Remi Veilleux, a 45-year-old Canadian technician, said that psychedelics also had a profound impact on his life, making it harder for him to lie to himself and allowing him to dig deeper into his psyche and figure out his triggers. This made it possible for him to stop drinking and, as he says, "become a better person."
Neuropsychopharmacologist David John Nutt posits that psychedelics can deliver such profound results by disrupting repetitive thought loops that are associated with addiction. He said that hallucinogenic drugs stimulate a receptor that is heavily involved in high-level thinking, breaking obsessive-thought patterns that develop as addicts think of ways to find and hide their drug of choice. By disrupting this repetitive process, psychedelic therapy allows individuals to "reset" their brains and learn how to not be obsessed with drugs.
Such anecdotal accounts make a strong case for the R&D programs being undertaken by the likes of Compass Pathways PLC (NASDAQ: CMPS), which are aimed at commercializing FDA-approved psychedelic treatments.
About PsychedelicNewsWire
PsychedelicNewsWire (PNW) is a specialized content distribution company that (1) aggregates and distributes news and information on the latest developments in all aspects and advances of psychedelics and their use, (2) creates PsychedelicNewsBreaks designed to quickly update investors on important industry news, (3) leverages a team of expert editors to enhance press releases for maximum impact, (4) assists companies with the management and optimization of social media across a range of platforms, and (5) delivers unparalleled corporate communication solutions. PNW stays abreast of the latest information and has established a reputation as the go to source for coverage of psychedelics, therapeutics and emerging market opportunities. Our team of seasoned journalists has a proven track record of helping both public and private companies gain traction with a wide audience of investors, consumers, media outlets and the general public by leveraging our expansive dissemination network of more than 5,000 key syndication outlets. PNW is committed to delivering improved visibility and brand recognition to companies operating in the emerging markets of psychedelics.
To receive instant SMS alerts, text "Groovy" to 844-397-5787 (U.S. Mobile Phones Only)
For more information please visit https://www.psychedelicnewswire.com
Please see full terms of use and disclaimers on the PsychedelicNewsWire website applicable to all content provided by PNW, wherever published or re-published: https://www.psychedelicnewswire.com/Disclaimer
Do you have questions or are you interested in working with PNW? Ask our Editor
PsychedelicNewsWire (PNW)
San Francisco, California
www.psychedelicnewswire.com
415.949.5050 Office
Editor@PsychedelicWire.com
PsychedelicNewsWire is part of the InvestorBrandNetwork.
This post was originally published by our media partner here.