This post is presented by our media partner The Growth Op
View the original article here.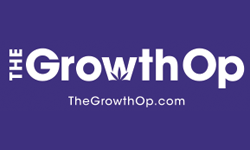 One of the first threats against the company owners came in the form of a text to one of the two founding brothers
Article content
The reasonable decision by owners of a Dutch fruit company to inform police after cocaine was found in a shipment of bananas kicked off a decidedly unreasonable, years-long campaign by presumed dealers wanting their money back to terrorizing the owners and people associated with the company.
Article content
According to a comprehensive report by Bloomberg News detailing the saga and looking at global shipping and drug trafficking, this included everything from trying to extort money from the family, demanding they pay with cash or Bitcoin, to actual attacks involving explosions and shootings.
Article content
Family members and those with ties to the company in Hedel, an area with numerous fruit orchards and even a castle, became targets simply because officials with De Groot Fresh Group reported the found cocaine.
Ordeal begins with cocaine and bananas
Article content
In May 2019, media reported that managers at fruit importer De Groot Fresh Group found 400 kilograms of cocaine inside a shipment of bananas that had come from Latin America. The Dutch police collected the coke, but authorities have since acknowledged officers did not investigate the identity of the illegal drugs' original owners.
Citing the Dutch publication de Gelderlander, Fresh Plaza reported at the time the incident was not the first time drugs had been found in a company fruit container, referencing a 12 kg shipment of cocaine two years earlier.
Some Dutch fruit companies have been busted for being fronts for smugglers, according to court records, Bloomberg reports, but the De Groot policy is to alert the authorities of any such discoveries.
Article content
Hard drugs verboten in the Netherlands
While a substance like cannabis is considered a "soft" drug in the Netherlands and can be purchased and consumed in so-called coffee houses, cocaine is classified as a "hard" drug. "It is against the law to possess, sell or produce hard drugs at any time. If you are in possession of hard drugs, or sell them or produce them, you may be sentenced to a term of imprisonment and/or the payment of a fine," notes information from the government.
Bloomberg points out that the fruit company just happened to report the illegal cargo at a time when the cocaine trade in Europe was booming, high-speed global shipping routes had improved and demand for goods from Latin America had increased.
Article content
The Financial Times reported this summer that violent crime is spreading at an alarming rate into Latin America's smaller and formerly more peaceful countries as cocaine cartel bosses pinpoint new routes to reach new markets.
Cocaine Insights, a report from the United Nations Office on Drug and Crime, notes that the "routes, modalities and networks employed by criminal actors continue to evolve, diversify and become more efficient. The increasingly globalized, interconnected, digitalized and technologically sophisticated nature of society, as well as a growing affluent demographic in some regions where cocaine use has traditionally been low, can potentially catalyze and accelerate the dynamism and expansion of the market."
Article content
Text messages included a threat against one owner's daughter
One of the first threats against the fruit company owners came in the form of a text to one of the two founding brothers, according to Bloomberg.
"We hold you and Ben personally responsible for the loss of our trade. You will get a fine of 1.2 million euros. We now know a lot about your family. You get 3 days to decide. If there is no payment we will liquidate any employee," the news outlet cites court documents as noting of the translated text.
During a court filing, some employee names were mistakenly included in a list of current and former workers.
Another threat by text noted, "If you screw us, you risk your daughter's life."
There were others, 16 actual or attempted attacks to June 2021, including a tossed grenade that did not explode and an explosion in which a former employer was injured by shattered glass.
Article content
Fruit company officials responded by adopting security measures such as personal protection, nighttime checks on the nearby highwa, and sealing off the entire surrounding district.
12 men convicted in connection with extortion bid
After two years of attacks, Dutch police managed to arrest the perpetrators, resulting in 12 men ultimately being convicted. But it appears the perpetrators weren't even the actual dealers, with prosecutors alleging the group's ringleader presented himself as a trafficker to scare company officials into paying.
Though he argued he was not part of any extortion effort, he was recently sentenced to almost 20 years in prison nonetheless, Bloomberg reports.
Fruit containers are regular vehicles for illicit drugs
Article content
Citing a preliminary partial tally by the European Monitoring Centre for Drugs and Drug Addiction, the article notes European Union authorities seized more than 240 tons of cocaine in 2021, triple the amount in 2016.
Most of those drugs arrived via commercial container ships, with the large ports at Rotterdam and Antwerp being popular destinations. Fresh fruits and vegetables from Latin America have proved a reliable carrier.
For example, fruit exports from Peru have skyrocketed in recent years. The U.S. Department of Agriculture's Foreign Agriculture Service reports exports spiked from about US$540 million in 2010 to US$3.8 billion in 2020, with grapes, blueberries and avocados driving those numbers, followed by citrus and mango.
Article content
"The United States and the EU-28 accounted for more than 75 per cent."
Cocaine is said to often hitch a ride in the refrigerated containers used to export from all around Latin America to Europe, according to Bloomberg.
But because the cargo is perishable, it may be possible that quicker or less thorough checks are occurring. "Timing is very important while shipping perishable items. Waiting time at ports, waiting for customs clearance, transport, etc. have to be factored in while calculating the overall lead time," according to Marine Insight.
It could be that taking more time might spark an increase in costs for shippers, and likely, in turn, consumers.
UNODC points out 500 million-plus maritime containers are shipped yearly in the trade supply chain, but less than two per cent of these are inspected.
Article content
Bloomberg reports the cost of cocaine in Europe is dropping. Information contained in the European Drug Report 2021 indicates the minimum cost of a gram of cocaine in the European Union, Norway and Turkey at the time was €38 ($55) and the maximum €135 ($196), with purity ranging from 31 to 91 per cent.
As for cocaine and bananas, The Guardian reported this summer that tens of millions of dollars worth of cocaine was discovered after being delivered with bananas to two supermarkets in Czech Republic.
This past January, BBC noted that cocaine with a street value of more than 7 million pounds was found hidden in a shipment of bananas from Colombia. In all, border force officers discovered 103 kg of the illegal drug on Jan. 6.
Back in 2016, a fruit wholesaler working for Colombian drug cartels even stored millions of dollars of high-grade cocaine in fake bananas, per The Daily Mail.
The full Bloomberg article is available here.
We'd love to hear from you. Get in touch with feedback and story tips at thegrowthop@postmedia.com
This post was originally published by our media partner here.