This post is presented by our media partner The New Agora
View the original article here.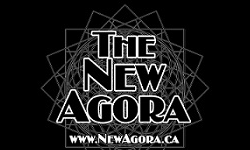 Bear and I both wish to take a few moments to acknowledge the courageous and loving work of a great man of integrity. He chose to bring his considerable talents to bear, to develop what became known as the Zelenko Protocol, despite the fact his approach was in opposition to the deadly recommendations of the "world leaders" and their organizations, who he publicly took to task for their crimes against humanity. As a result, he saved millions of lives, and showed us what it looks like, to live in courage and integrity
Regards, Marcela and Bear
[embedded content]
QuietBear & Marcela's New NOW Hub Here: https://newagora.ca/the-bear-truth/

Watch the full interview with Dr. Zelenko 👉🏽 https://bit.ly/DrZelenkoFullInterview
WATCH more videos by Dr. Zelenko 👉🏽 https://youtube.com/playlist?list=PLm…
👉🏽 https://bit.ly/INSPIREDFreedomLauncher Dr. Vladimir Zelenko discovered and created the 'Zelenko Protocol' in the early days of 2020, today known as Z-Stack, which allowed him to save thousands of lives. Facing severe illness, Dr. Zelenko has an important message for the world.
▹ More from Dr. Zelenko 👉🏽 https://vladimirzelenkomd.com
This post was originally published on from Randy Rowe and can viewed here: https://newagora.ca/a-heartfelt-thanks-to-dr-zelenko-and-all-he-has-done/
This post was originally published by our media partner here.