This post is presented by our media partner The Growth Op
View the original article here.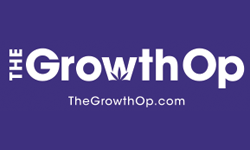 More than 1,000 pot plants seized, along with growing equipment, vehicles and a 'significant' quantity of harvested weed
Article content
More than 1,000 cannabis plants have been seized from a rural property in the Municipality of Tweed, Ont.
Article content
The bust arrives after a "lengthy" investigation by Central Hastings OPP, reports Global News.
Article content
Last month, PJFCET and OPP officers made a $61 million bust after raiding multiple grow sites near Kingsville, Ont. The ongoing investigation led to the seizure of more than 45,000 plants and eight metric tonnes of processed weed.
Growing equipment and other property linked to the illegal operation were also seized and estimated to be worth more than $300,000.
That bust followed another OPP raid in May, which led to charges against three people and the seizure of more than 7,600 plants in Renfrew, Ont.
The three accused — aged 39, 59 and 60 — have each been charged with possession of property obtained by crime over $5,000, growing more than four pot plants and growing in a place that is not their dwelling.
Per the Cannabis Act, the maximum penalty for producing large amounts of weed beyond personal cultivation limits is up to 14 years in jail. A federal licence is required to cultivate, process and sell cannabis for medical or non-medical purposes.
Last year, the Central Hastings detachment of the OPP made a much smaller bust, charging a 61-year-old man for cultivating cannabis on municipal land.
The man had reportedly been squatting on the land, which contained several cabins and trailers, for a number of years. He was charged with cultivating cannabis in a place that wasn't his home, cultivating more than four cannabis plants and engaging in prohibited activity on premises.
Subscribe to Weekend Dispensary, a weekly newsletter from The GrowthOp.
This post was originally published by our media partner here.