This post is presented by our media partner The New Agora
View the original article here.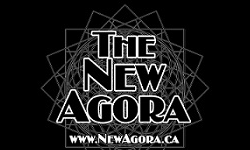 A Source of Creation  by IAM SAUMS JULY 21, 2022 iamsaums.com "Universality is the origin of our creativity."     Sleight of Social Reality The common reality we adopt and accept is an illusion.  It is a perceptual projection driven by our engagement and interaction.  The more we invest our focus and energy, the more we […]
The post A Source of Creation By IAM SAUMS appeared first on New Agora Newspaper.
This post was originally published on from Randy Rowe and can viewed here: https://newagora.ca/a-source-of-creation-by-iam-saums/
This post was originally published by our media partner here.