This post is presented by our media partner Stratcann
View the original article here.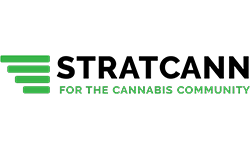 Police in Abbotsford, BC, say they have responded to eight home invasions at licensed medical cannabis grow operations within the City of Abbotsford over the past five months. 
In a brief press release on Tuesday, August 25, Abbotsford Police are warning others of what they say appears to be coordinated efforts by a team targeting grow operations at people's homes.
Police say the suspects arrive and depart using two vehicles travelling in tandem, noting that some of those vehicles have been confirmed as stolen. 
In each of the reported incidents, five to ten suspects have been involved, wearing dark clothing and masks. These incidents have occurred within urban and rural areas of the city, occurring within the early morning hours of 2 am to 5 am. 
Police say that the residence occupants have been traumatized by these events but not physically harmed.
The Abbotsford Police Major Crime Unit has taken over these investigations and is working diligently to see if these incidents and others occurring within the Lower Mainland are connected.
More information on the types of licenses these home grows were operating under was not available as of press time. Commercially licensed cannabis grow facilities in Canada are not allowed to operate out of a home. However, those licensed to grow cananbis for medical purposes under a personal or designated licence can do so.
This post was originally published by our media partner here.