This post is presented by our media partner The Growth Op
View the original article here.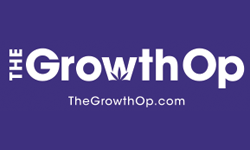 Under $80 advent calendars also available from two Ontario companies
Article content
'Tis the season for cannabis lovers to kick off the Christmas countdown and what better way to ring in the festivities than with a bit of bud.
Article content
Of course, it would be best to transform a potentially anxious countdown to one focused on fun and treats.
Article content
The solution may be the cannabis advent calendar, or at least the best option to inject some chill, comfort and joy into seasonal get-togethers and celebrations.
Consider these options as Christmastime approaches, but hurry up. The big day is not far away and there's plenty of sampling that needs to get done.
Flower or edibles?
If looking to holidaze the upcoming holidays, consider this offering from Coast Range Cannabis, which offers both flower and edibles options depending on the cannabis lover's preference. Whatever the choice, each is sure to spread a little joy for December, as the month begins Canada's traditional march to the deep freeze.
Article content
Cautioning that "these sell out each year," Coast Range reports the Holidaze Advent Calendars each provide 24 options.

If flower is the choice, this year's calendar will feature 24 unique strains (no word on what those are since being surprised is half of the thrill of an advent calendar), 30 per cent more weight, organic B.C. flower selection, local direct delivery selections, infused selections and a few surprises, notes a product rundown on the company website.
For those who need to know a little more, Coast Range reports the total dried bud equivalent will be 25.5 grams, with each day offering 0.5 to 1 grams.
Making it even more holiday-friendly, the calendar also provides a locally made wooden dowel advent tree, cultivar cards and, yes, a few "little surprises."
Article content
The flower calendar costs a pretty penny, at $289.99 plus tax per pop, but, come on, it's time to enjoy and relax. Also, Coast Range will donate $10 from each sale to the Comox Valley Food Bank.
For those who prefer edible, that advent calendar, priced at $189.99 plus tax, includes 24 options such as weed brownies, craft THC chocolates, gummies made from B.C. fruit, candy and gummies, and shots.
Again, purchases will receive a locally made wooden dowel advent tree and, again, the company will donate $10 for each calendar sold to the food bank.
Both calendars are available at the company's Comox and Crown Isle stores.
"As with all the products at Coast Range, our flower is tested and approved by Health Canada. No funny stuff, just fun stuff!" the company reports, adding that it offers free, same-day cannabis delivery to Comox Valley and surrounding areas.
Article content
Brightening up the holidays with a bit of colour
For those sold on flower — and are looking for their pre-rolls to offer some Yuletide kick — Color Cannabis was, indeed, getting into the festive season with a pre-roll calendar.
Priced at $79.95 or $6.66 per gram, including taxes, the THC percentages for the offerings range from about 18.5 to 28, while CBD content takes a definite backseat at zero to three per cent.
Despite the kick, though, the offerings from licensed producer Entourage Brands. Corp. are "gently milled from whole flower and packed into the perfect size pre-roll," according to the company.

"Our tree-shaped calendar makes the perfect gift for the cannabis enthusiast on your list, with 24 days' worth of pre-rolls to enjoy, including some of our beloved Color cultivars and limited time strains in one special package," Color Cannabis adds of the hybrid strain grown in Ontario.
Article content
For 24 days, each new day could be met with a small, but mighty, 0.5-gram gift, notes the product write-up posted on the Ontario Cannabis Store (OCS) website. The pre-rolls include both "favourite Color cultivars and limited-time strains," notes Color Cannabis, but, alas, the little bits of festive cheer are currently out of stock.
Perhaps, it's best to check back or consider ordering even earlier next year.
Getting turned on and off
"Very strong" is also the approach taken by Thinker x Ahlot, a company experienced in the advent calendar club when it comes to cannabis. Returning to the current festive season "with a bigger and better" calendar, 24 Js for the Holidays is a limited-edition, four-strain preroll pack preloaded with two different sativa and two different indica strains.
Article content

These little gifts include "the debut of Thinker's Light and Reserve cultivars, designed to turn your thoughts ON+OFF during the holidays," notes product information posted on the OCS website.
Want the specifics? The pack features 24, 0.25 gram prerolls of varying potency — THC ranges from three to 28 per cent and CBD from zero to 10 per cent — and terpene content. This includes ON settings with six Jack Herer and six Skunk Haze and OFF settings with six Dos-Z-Dos and six Creme de Menthe.
The calendar is priced at $69.96 for six grams — yes, taxes are included — and is currently in stock online at OCS.
We'd love to hear from you. Get in touch with feedback and story tips at thegrowthop@postmedia.com
This post was originally published by our media partner here.