This post is presented by our media partner The Growth Op
View the original article here.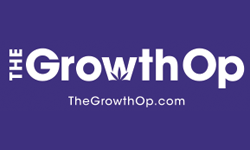 Five bundles containing 150 kilograms of cannabis were discovered in a sugar cane field.
Article content
There was no need for U.S. border patrol agents to tiptoe around earlier this week since the footprints of fleeing drug smugglers led the authorities straight to a substantial cannabis stash valued at about US$264,000 ($330,000).
Article content
While the agents managed to apprehend three subjects, they missed out on two others, who were observed returning to Mexico, CBP reports. The cannabis and three subjects were taken to Harlingen station for processing, it adds.
The cannabis was discovered while the border patrol agents were searching for additional migrants.
Just this week, the CBP tweeted that agents had three smuggling attempts and apprehended a total of 15 migrants.
Last May, agents with the nearby Brownsville Border Patrol Station also used footprints to track down pot worth more than US$135,000 ($163,000). In that case, however, the authorities missed out on apprehending the smugglers.
And in 2017, agents, helped by a canine team, found 499 kilograms of cannabis inside 24 packages after following dozens of footprints along a known smuggling route in a rural area near the U.S.-Mexico border, according to The Associated Press.
Federal law in the U.S. states the use, sale, or distribution of marijuana is illegal. Despite cannabis being legal in more than a third of U.S. states, with medicinal marijuana approved in almost three-quarters, it continues to fall under Schedule I drugs, substances or chemicals. Including heroin and LSD, these drugs are defined as having "no currently accepted medical use and a high potential for abuse."
Article content
Subscribe to Weekend Dispensary , a new weekly newsletter from The GrowthOp.
This post was originally published by our media partner here.