This post is presented by our media partner Grow Opportunity
View the full article here.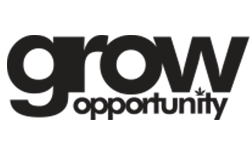 (Globe Newswire) Vancouver — Agra Ventures Ltd.,a growth-oriented and diversified company focused on the international cannabis industry, is pleased to provide an update on its wholly owned subsidiary Farmako GmbH by highlighting a web-based article regarding the upcoming legalization of recreational cannabis in Germany.
Entitled "Prohibition Treaties Will Not Stop Cannabis Legalization in Germany," the article reinforces that Germany's government remains on track to proceed with its plan, despite prohibition treaties and protestors trying to stall process. Farmako is a pharmaceutical wholesaler of medical cannabis, extracts and accessories based in Frankfurt.
The article, and others like it, support the thesis of company management that it, via Farmako, remains in a good strategic position in Germany. The article predicts that the adult-use cannabis industry in Germany could be bigger than both Canada's and Uruguay's markets combined. The legalization of recreational cannabis in Germany could enable Farmako to:
Expand its offering of cannabis extracts;
Broaden its distribution of dried flower products;
Produce and distribute a materially higher number of CBD and THC Testkits to the market; and
Potentially increase the manufacturing and distribution of other cannabis products and accessories.
In order to legalize cannabis in a jurisdiction the Article acknowledges that certain drug treaties may have to be broken, which is what the author believes will likely occur in Germany.
For example, when Canada legalized recreational cannabis in 2018 it directly violated the UN drug treaties that it had previously signed. Almost four years later, recreational cannabis remains legal in Canada. Doctor's prescriptions for cannabis for medicinal purposes have been legal in Germany since early 2017, however, further decriminalizing cannabis for recreational use is now a priority for the country's current government within the next two years.
For interested readers, the article can be found here: ca.internationalcbc.com/prohibition-treaties-will-not-stop-cannabis-legalization-in-germany/
"An article like this shows that Germany – taking into account the challenges and experiences from other countries – will now take a very important role in establishing an effective framework for legalization to likely become a role model for other European and international countries. I believe that the legalization of recreational cannabis in Germany is a near-term reality, which I expect will create material value for AGRA and its stakeholders, despite some efforts to delay it. While German cannabis industry is picking up steam, education and regulation are keeping users safe, which is important to us here at Farmako." — Katrin Eckmans, Managing Director & CEO of Farmako GmbH
This post was originally published by our media partner here.