This post is presented by our media partner The Growth Op
View the original article here.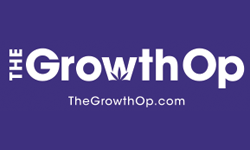 "Cold discovery" involved a bundle weighing approximately 91 kilograms
Article content
Eagle-eyed air patrol officers with the Texas Department of Public Safety (DPS) might have been surprised earlier this week when they spotted what turned out to be illegal cannabis sitting in the desert.
Article content
As part of Operation Lone Star — a multi-agency effort to secure the U.S./Mexico border and stop drugs, weapons and people from entering Texas — members of DPS's Air Operations Division (AOD) somehow saw a weed bundle weighing 91 kilograms while flying by the desert area near Van Horn, notes the DPS.
Picking up the grey-coloured bundle from the air was impressive.
The Chihuahuan Desert, which is the largest in North America and is located between the eastern and western Sierra Madre mountain ranges, "stretches across six Mexican states and parts of Texas and New Mexico," per Nature.
DPS's AOD has 50 police pilots, all of whom "hold a minimum of commercial pilot licences with instrument ratings" and receive recurrent pilot training.
As for Operation Lone Star, the Office of the Texas Governor reports that since it launched, it "has led to more than 274,000 migrant apprehensions and more than 16,900 criminal arrests, with more than 14,200 felony charges reported."
Article content
This is not the first time AOD officers and cannabis bundles have crossed paths.
This past May, AOD and border patrol partners found nine marijuana bundles, as well as four illegal immigrants and, unfortunately, one diseased female.
Oftentimes, though, seized cannabis is being transported by vehicle or boat.
In September 2021, the DPS and U.S. Border Patrol seized 310 kilograms of weed, contained in eight large bundles and estimated to be worth north of a half-million dollars, that had been loaded from a boat onto a vehicle parked near a riverbank.
Recreational cannabis is illegal in Texas. Possessing about 23 to 907 kilograms of cannabis is a felony carrying five to 99 years in prison upon conviction.
Air support is often used in a bid to find illegal cannabis, oftentimes grow-ops.
Two years ago in California, almost 75,000 marijuana plants were seized and destroyed after helicopters had to be used to transport personnel into illegal grow sites in Los Padres Forest, as well as to haul out weed, trash and supplies.
Subscribe to Weekend Dispensary, a weekly newsletter from The GrowthOp.
This post was originally published by our media partner here.