This post is presented by our media partner Psychedelic News Wire
View the original article here.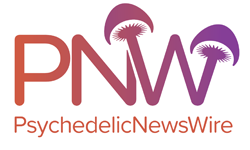 The past two decades have seen a considerable surge in psychedelic interest in the scientific community. Although psychedelic drugs are still outlawed in most states, researchers have been able to delve deeper into the possible effects and risks of using these drugs. The results have shown the potential of these substances to completely disrupt psychiatry, after discovering that when paired with psychotherapy, psychedelics have the potential to alleviate the symptoms of mental health illnesses such as treatment-resistant depression, post-traumatic stress disorder and eating disorders.
In Alberta, Canada, patients with serious mental health conditions such as depression will now be able to access ketamine treatments in nonhospital treatment centers. Ketamine is a psychedelic that has been used as an anesthetic since the 1970s. It was also given to agitated patients by first responders, and over time, doctors noticed that even a single dose of ketamine rid people of their depressive and suicidal thoughts for months.
This led to increased research into ketamine's ability to alleviate the symptoms of depression, with a study published in 2019 stating that the hallucinogenic drug had a "robust and rapid effect on depression."
The College of Physicians and Surgeons of Alberta  has now approved dissociative or sedative psychedelic treatments in nonhospital treatment centers that have in-house psychiatrists and anesthesiologists. On top of managing mental health conditions, ketamine-assisted therapies can also be used to alleviate the symptoms of chronic pain disorders.
Dr. Craig Pearce, the medical director of private psychedelic therapy clinic SABI Mind and Alberta Medical Association's president of anesthesia, met the announcement with praise, stating that he was excited to be on this new frontier of psychiatry. Pearce, who lost his best friend to suicide nearly three decades ago, noted that he would always jump at any opportunity to save anyone who was suffering from depression if he saw the opportunity.
Although leveraging psychedelics to treat chronic pain and mood disorders is a relatively new field of study, initial research has been encouraging. Researchers are now looking to determine if controlled substances such as psychedelics can alleviate the symptoms of patients who have been resistant to traditional therapies and pharmaceuticals.
University of Calgary Parker Psychedelics chair, Dr. Leah Mayo, states that researchers are particularly interested in figuring out how psychedelics deliver these mental health and chronic pain benefits. She adds that government-funded research will play a major role in helping the scientific community answer all the questions it has about the efficacy and potential side effects of psychedelic treatments.
As entities such as Atai Life Sciences N.V. (NASDAQ: ATAI) resolve the mysteries surrounding the potential of psychedelics, we are likely to see an influx of different formulations aimed at treating illnesses ranging from mental health conditions to other clinical indications.
About PsychedelicNewsWire
PsychedelicNewsWire (PNW) is a specialized content distribution company that (1) aggregates and distributes news and information on the latest developments in all aspects and advances of psychedelics and their use, (2) creates PsychedelicNewsBreaks designed to quickly update investors on important industry news, (3) leverages a team of expert editors to enhance press releases for maximum impact, (4) assists companies with the management and optimization of social media across a range of platforms, and (5) delivers unparalleled corporate communication solutions. PNW stays abreast of the latest information and has established a reputation as the go to source for coverage of psychedelics, therapeutics and emerging market opportunities. Our team of seasoned journalists has a proven track record of helping both public and private companies gain traction with a wide audience of investors, consumers, media outlets and the general public by leveraging our expansive dissemination network of more than 5,000 key syndication outlets. PNW is committed to delivering improved visibility and brand recognition to companies operating in the emerging markets of psychedelics.
To receive instant SMS alerts, text "Groovy" to 844-397-5787 (U.S. Mobile Phones Only)
For more information please visit https://www.PsychedelicNewsWire.com
Please see full terms of use and disclaimers on the PsychedelicNewsWire website applicable to all content provided by PNW, wherever published or re-published: https://www.PsychedelicNewsWire.com/Disclaimer
Do you have questions or are you interested in working with PNW? Ask our Editor
PsychedelicNewsWire (PNW)
San Francisco, California
www.PsychedelicNewsWire.com
415.949.5050 Office
Editor@PsychedelicWire.com
PsychedelicNewsWire is part of the InvestorBrandNetwork.
This post was originally published by our media partner here.