This post is presented by our media partner Stratcann
View the original article here.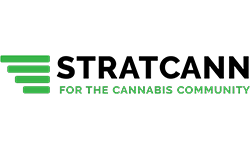 An Alberta municipal organization is calling on the federal government to place limits on how many cannabis plants can be grown in residential properties, under current federal medical cannabis regulations. 
Alberta Municipalities, or ABMunis, is passing the resolution on to the Alberta government, adding to a growing list of similar concerns raised by other cities and towns in Canada. 
The resolution, sponsored by the Village of Duchess and adopted in September, calls on the federal government to place a "reasonable limit on the number of plants that can be grown in a residential property or within property in a residential zoned district to preserve the health and safety of our communities."
The language of the resolution mirrors resolutions passed by other municipalities and municipal groups such as the RMA (Rural Municipalities of Alberta) and argues federal regulations that can allow large plant counts are a potential threat to community health and safety.
Many municipalities in Canada have long-expressed frustration at what they feel is an inability to manage these kinds of designated medical cannabis licences, which often operate in residential zones. Despite not allowing commercial sales, these licences can allow for very large plant totals based on a doctor's recommendation. 
Concerns from munis are often compounded by the fact that in some cases, designated medical cannabis licence holders have been found to be selling into the black market, such as the example of several large raids in Ontario in 2020 involving thousands of plants and pounds of cannabis and ties to criminal organizations.
The Federation of Canadian Municipalities (FCM) refers to health and structural problems with large-scale cannabis production in homes and expresses concern at a lack of Health Canada inspection of such facilities. The Alberta Municipal Organization (AMO) has called on Health Canada to require municipal approval before a person is authorized to grow cannabis for medical purposes in a residential area. 
Federal law allows for those authorized by a medical practitioner to either grow their own medical cannabis or designate someone to do so for them. Designated growers can in some cases grow for up to four authorised persons. Plant limits for approved medical cannabis growers are based on recommendations from their medical practitioner.
In the recent resolution, the Village of Duchess notes that they are not opposed to the ability of a person to grow their own cannabis for medical purposes, but say they need the ability to inspect and regulate such areas, ideally in non-residential zones. 
Municipal Medical Marijuana
Health Canada and the federal government maintain that municipalities have the ability to regulate and even inspect personal and designated medical growers, however some munis, including the Village of Duchess, argue that such bylaws are difficult to pass. 
Some munis have done just this though, or are in the process of doing so. Winnipeg implemented its own bylaw this year that requires designated medical cannabis growers to get a licence from the city. The city also passed a bylaw requiring designated medical growers to operate only in industrial zones, not residential areas. 
In 2020 in British Columbia, the Sunshine Coast Regional District tabled a resolution at the annual Union of British Columbia Municipalities calling for more power for municipalities in dealing with personal and designated medical grow licences in residential communities.
Similarly, Diane Finley, an MP from Haldimand-Norfolk in Ontario, raised the same issue in the House the same year, saying the current regulations create a "loophole" that large-scale growers are taking advantage of. OPP says criminal enterprises exploit the Health Canada medical cannabis production regime.
Norfolk county has been especially vocal about the issue and is currently encouraging residents to give feedback to the government on their opinions on personal and designated medical grows in residential areas. 
The Canadian Association of Chiefs of Police has also called for the entire removal of the personal and designated grower medical cannabis program from federal law. 
The so-called "loophole"
The most recent resolution from ABMunis also uses the same language as many other politicians who have called for an end to what they call a "loophole" in Health Canada regulations that allows for such personal and designated medical grows. 
Such allowances are protected by several court rulings. After several court cases forced the government to create allowances for people to grow their own cannabis for medical purposes, the Conservative government in 2013 implemented a commercial medical cannabis program that eliminated such grows.
In 2016 in Allard v. Canada, the Federal Court of Canada found that requiring individuals to get their marijuana only from licensed producers violated liberty and security rights protected by section 7 of the Canadian Charter of Rights and Freedoms and a new program, the ACMPR was implemented that again created an allowance for personal and designated medical cannabis grows.
The ACMPR was then in place until it was repealed and replaced by the Cannabis Act in October 2018 at the onset of legalization in Canada, while maintaining the same rights for non-commercial medical cannabis growers.
Increasing calls for reform
Facing criticism from Conservatives, municipalities, and police services, Health Canada has, since October of 2018, been slowly increasing their inspections of personal and designated medical grows. 
Although the federal regulator's most recent inspection and enforcement update included no such inspections in 2020, due to COVID-19 restrictions, on-site planned inspections were resumed in the fiscal year 2021-22 and will be part of the next update. 
The previous update from Health Canada showed 82 personal or designated grows inspected from April 1, 2019 to March 31, 2020. This compares to only nine inspections from October 2018 to March 2019. 
The number of people registered to grow their own medical cannabis or assign someone to do so on their behalf in Canada continues to increase, even as those signing up to purchase cannabis through the federal medical cannabis program have begun to decline. 
There were 25,945 active personal/designated production registrations in October 2018, and 47,147 as of September 2021, according to figures released in April 2022. 
The majority of the increase in registrations for personal/designated production is from three provinces: Ontario with an increase of 2,287 registrations, Quebec with an increase of 2,155, and British Columbia with an increase of 2,028.
Canadians have been able to access cannabis for medical purposes from licensed producers since 2013 (MMPR) and have been able to grow their own or designate someone to do so on their behalf for even longer (MMAR). Although this personal and designated production allowance was discontinued in 2014, it was successfully challenged in court and reimplemented in 2017 (ACMPR).
Although the average daily prescribed amount of cannabis under the medical cannabis program is about 2 grams, the average daily amount authorized by healthcare practitioners for individuals who are registered with Health Canada for personal or designated production was 45.3 grams per day.
Health Canada argues that this discrepancy can, in some cases, undermine the integrity of the system that many patients and healthcare practitioners rely on for access to medical cannabis. 
While there were 7,464 healthcare practitioners associated with registrations made in the past year with federally licensed sellers, only 1,963 healthcare practitioners (HCP) were associated with active personal/designated production registrations.
Of these HCPs associated with personal or designated production registrations, 424 authorized amounts equal to or above 25 grams per day, and 35 authorized amounts equal to or above 100 grams per day.
The majority (97%) of healthcare practitioners having authorized amounts equal to or above 100 grams per day were located in British Columbia and Ontario.
In order to address these differences, Health Canada began sharing data on the number of healthcare practitioners and the daily amounts authorized with the provincial and territorial medical regulatory authorities in May and June 2019.
In one example of enforcement from a provincial agency, in 2020 the Saskatchewan College of Physicians and Surgeons levied a $15,000 fine and disciplinary action against a Saskatchewan doctor found to have prescribed cannabis to nearly 1,000 patients over six weeks in 2017 while working in Saskatoon.
As part of Health Canada's current three-year review of the Cannabis Act, the federal agency is looking at the impact of legalization on medical cannabis and, more specifically, whether all aspects of the current medical cannabis framework are, or will still be, needed in the future to ensure access for those who use cannabis for medical purposes.
Canadians can provide their feedback on this matter, and others related to cannabis legalization, until November 21. Feedback from those in support of the current medical cannabis regime that allows for home production will likely be needed to counterbalance calls from law enforcement, municipalities and Conservative politicians to reign in or repeal the system entirely.
Feature image of a cannabis operation connected to a medical cannabis licence raided by police in Calgary
This post was originally published by our media partner here.