This post is presented by our media partner The Growth Op
View the original article here.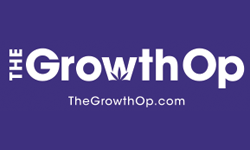 Article content
Regular checks and vigilance by staff at the Grande Cache Institution, a multi-level, security facility in the Alberta community of the same name, paid off large when $428,000 in contraband was confiscated in early September.
Article content
In a statement released late last week, the Correctional Service of Canada (CSC) reports the massive haul was collected at about 6:25 p.m. on Sept. 2 when staff members found a package on the perimeter of the prison grounds.
Article content
The federal department uses various tools to prevent contraband from making its way into institutions, including using ion scanners and drug-detector dogs that search buildings, personal property, inmates and visitors.
Additionally, the CSC has set up a telephone tip line for all federal institutions related to, among other issues, "drug use or trafficking that may threaten the safety and security of visitors, inmates and staff members working at CSC institutions."
Correctional institutions in Alberta have seen their fair share of drug seizures in recent months, with weed and related products a regular entry on that list.
In May, contraband that included hash, methamphetamine, shatter and pills (such as fentanyl) with an estimated value of $712,400 was seized at the Edmonton Institution. At the same facility in June, staff recovered $296,000 in cellphones, stabbing weapons, nicotine patches, THC and crystal meth.
Article content
Of course, other provinces have also seen some big confiscations recently.
In late August, for example, staff at Stony Mountain Institution in Manitoba had a massive contraband seizure that included cannabis concentrates, methamphetamine and fentanyl. Although CSC did not specify the amounts of drugs involved, it did note the confiscated items had an estimated institutional value of more than $1.8 million.
And in late March at Mountain Institution in B.C., over a one-week period, packages containing contraband worth $108,000 were seized on the perimeter and from incoming mail.
Subscribe to  Weekend Dispensary, a new weekly newsletter from The GrowthOp.
This post was originally published by our media partner here.