This post is presented by our media partner Grow Opportunity
View the full article here.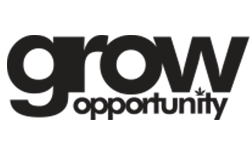 (Globe Newswire) Toronto — Aleafia Health Inc. is launching the Sunday Market house of brands winter product lineup for the adult-use market.
This season, consumers from Ontario to British Columbia will have the opportunity to gift and enjoy many new products, with the company introducing eight unique new SKUs hitting core markets before the Holidays, with a total of 16 new product listings by February 2023.
The company is introducing a new high-THC 7g flower offering with Divvy Buyer's Club, sourced from trusted cultivation partners.
Also new in the flower category, Divvy introduces Incredible Milk, a new high-THC flower in both 3.5g and 14g sizes, as well as Cropped Harvest CBD, the company's milled flower 14g product. Both arrived in Alberta this month and will launch in licensed Ontario stores and online at ocs.ca in November.
The company expands its THC:CBD balanced Black Widow portfolio. Already a popular strain in Divvy's 12×0.35g pre-roll packs and 14g bags of flower, Black Widow launches in Alberta and Ontario this November in a 1.0g vape cartridge for those wanting mostly CBD but with a little THC added.
For the CBD-focused consumer, Aleafia's wellness brand Noon & Night introduces a product pairing: two roll-ons with complementary sensations and applications.
A lineup extension from California's Kin Slips brand, Shut Eye Plus, a new-to-Canada version of the popular sublingual strip, offers a balanced 5mg THC, 5mg CBD, and 5mg CBN cannabinoid profile. Launching in November, it will first be available in Ontario and Alberta.
Bogart's Kitchen brings something sweet and classically Canadian to holiday mornings this year: THC-infused Quebec Maple Syrup.
"Both the success of our Divvy brand and the innovation our other Sunday Market brands have demonstrated has given the provincial boards the belief in our portfolio to bring critical new listings in highly sought-after categories at this crucial time of the year for retailers. We are thrilled to bring more new and giftable products to our core markets this holiday season." — Tricia Symmes, CEO
"We are pleased to announce the addition of targeted new product listings which further deepen the product offering in our core brand, Divvy, while increasing the offering in our other brands. We are strategically adding SKUs where there is strong unmet consumer demand and we can also drive profitable growth in Aleafia, a critical element for long-term sustainability of the company." — Matt Sale, CFO
Each of these new products will also be available to patients through Emblem, Aleafia's medical brand.
This post was originally published by our media partner here.