This post is presented by our media partner Grow Opportunity
View the full article here.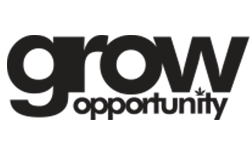 (Globe Newswire) Toronto — Aleafia Health Inc. is pleased to report its financial results for the first three months ended June 30, 2022, of its first quarter fiscal year ending March 31, 2023. The results of which represent a 13 percent increase over the prior year.
Aleafia Health continued its upward sales growth trend, with branded cannabis net revenue increasing 24 percent to a record $10.0 million from $8.0 million, quarter over quarter. In the key branded adult-use market, the company's net revenue increased 107 percent to $6.7 million from $3.2 million in the same period last year.
"Our pivot to a branded cannabis strategy is the success story driving the three pillars of company revenue: adult-use branded cannabis, a 'sticky' recurring medical cannabis revenue stream and growing higher margin international sales. As a result of revenue increases, the company has achieved the 2nd highest growth rate amongst top 12 Canadian LPs in retail sell through over the prior quarter while achieving a #12 ranking for market share in our core markets for Q2 CY2022."— Aleafia Health CEO Tricia Symmes
This post was originally published by our media partner here.