This post is presented by our media partner Grow Opportunity
View the full article here.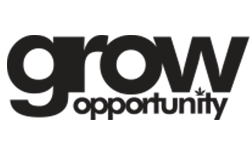 (Globe Newswire) Kelowna — Allied Corp. has now completed its first two THC harvests and is preparing that product for sale and export. Allied only sells and ships Colombian produced cannabis flower to countries where it is legal to do so.
In June 2022, Allied was the first company to export dried cannabis from Colombia. Allied's shipments of 272kgs, 200kgs, 1728kgs and 3425kgs have shown an established supply chain at commercial scale.
On or about September 17th, 2022 Allied harvested its first THC harvest. This was comprised of 2200 plants. This product was dried, cured and trimmed to prepare the product for sale and export. On or about October 16th, 2022 the second harvest of 6100 plants was harvested and is now getting dried and cured and will be tested before being offered for sale and export. The production pipeline has additional work packages of approximately 6000 plants being harvested every 2-3weeks. Every 1000 plants represents approximately 200-250kgs of dried cannabis product depending on the variety.
The laboratory analysis for the first harvest showed a total cannabinoid percentage of 28.13 per cent with a rich terpene and flavonoid profile.
Allied's clients and supply channel partners span five world continents that include Australia, Europe, Asia, South America, and North America. Allied's relationships with international partners are based on sustainable, long-term agreements that were designed with the Allied Inside™ supply chain in mind.
"We are excited to continue to follow through with our plan to bring high quality Colombian grown THC flower to international markets. The advantages that Colombian production offer are many. The cost and quality advantages within a de-risked supply chain is positioning Allied to disrupt the global cannabis production channel. In addition to this, Allied is also examining our carbon footprint. High electricity costs and energy consumption within the global cannabis industry is really garnering attention. We have examined our natural production environment in Colombia and with each harvest we continue to provide a carbon neutral premium product at scale." — Calum Hughes, CEO and Chairman of the Board
This post was originally published by our media partner here.