This post is presented by our media partner Grow Opportunity
View the full article here.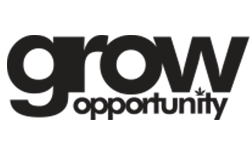 (Globe Newswire) Kelowna—Allied Corp. is pleased to announce its first shipment of dried commercial cannabis flower from Colombia to an international market.
On April first of this year, Colombia enacted a new legislation allowing for the legal export of dried cannabis produced in the country. Allied immediately submitted several applications for export approvals, and their first approval came in June 2022. The supply contract is for 500kgs monthly and the first quantity shipped on June 28th was 200kg.
"We did it! We are the first company to ship a commercial shipment of dried cannabis to an international market. This accomplishment speaks to the quality of our team, and most importantly our product. 2 years of genotyping and phenotyping has led us to our current genetics that are proving to be superior in terms of cannabinoid profiles, as well as being pest and mold resistant. Our certificates of analyses validate this. This has been no easy feat. With this proven accomplishment we are now focused on fulfilling the additional signed purchase contracts and growing the international relationships with companies all over the world." — Calum Hughes, CEO and Chairman of the Board
This post was originally published by our media partner here.