This post is presented by our media partner The Growth Op
View the original article here.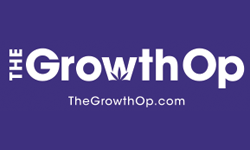 Police reportedly kick down door of so-called hydro house to make the find.
Article content
Police in Australia are still looking for the grower responsible for a massive, illegal cannabis grow in a Sydney suburb that housed just shy of 500 plants.
Article content
Signs that a property is a so-called hydro house include increased security measures such as roller shutters, fences and vicious dogs in the yard, increased use of both water and electricity, locks or other methods in place to prevent access to the electricity meter box, disposal of large amounts of garbage and large quantities of chemicals and fertilizers around the premises.
Recreational cannabis remains federally illegal in Australia.
Prime Lawyers reports that state law in NSW deems 250 cannabis plants a commercial quantity and 1,000 or more plants a large commercial amount, while for cannabis plants (enhanced indoor), those quantities are 500 and 200, respectively. For both types, 50 plants are considered an indictable quantity.
Article content

Being convicted or possessing more than a commercial quantity carries a maximum penalty upon conviction of $346,500 and/or 15 years' imprisonment, according to the law firm.
NSW, nonetheless, has seen its fair share of illegal grow-ops in recent months. Just this month, NSW Police charged a 52-year-old man with enhanced indoor cultivation for commercial purpose, cultivating cannabis and possessing a prohibited drug after a hydroponic setup was discovered.
The month-long investigation ended in mid-July when the cops uncovered a sophisticated hydroponic set up in a shed, prohibited plants and 2.3 kilograms of bud in sealed bags, all of which was valued at almost $47,000.

Earlier this year in March, NSW Police stumbled upon an illegal cannabis grow-op with about 200 plants while checking on the welfare of a teenage girl.
Elsewhere in Australia, a much larger illegal cannabis operation was raided this past February after an almost two-year-old police probe. Upon executing a warrant on the rural property in in Victoria, the cops found a grow-op, equipped with polytunnels and hydroponic equipment, that was valued at $50.6 million.
Subscribe to Weekend Dispensary, a new weekly newsletter from The GrowthOp.
This post was originally published by our media partner here.