This post is presented by our media partner Oaksterdam University
View the original article here.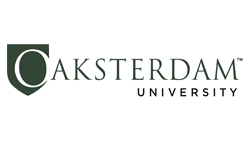 Meet Oaksterdam University Alum Jeanette Wright. We're highlighting Jeanette this month in honor of our 15th Anniversary Event of the Decade. The party is set for Sept. 24, 2022 during the Oakland International Film Festival, and Jeanette serves as a crucial bridge between OU and OIFF. 
Jeanette earned her certificates in Horticulture and Business of Cannabis from OU in 2019. She came to OU through San Francisco's Success Centers Equity Connections for Cannabis, which awarded her two scholarships as an equity candidate. 
She also serves as Director of Community Outreach and Engagement for OIFF. Jeanette's two worlds will come together during the Event of the Decade at the Fox Theater Oakland, which celebrates OU's 15th anniversary and OIFF's 20th anniversary with a special screening of the documentary American Pot Story: Oaksterdam as the closing night film. 
"It's a perfect collaboration," Jeanette says. 
Jeanette is grateful for her Oaksterdam education. During her OU certification courses, she enjoyed putting together plans for a sustainable grow facility, meeting expert instructors like Horticulture Faculty Jeff Jones, and connecting with students around the world. 
Jeanette grew up understanding the healing properties of cannabis and saw how much it helped her father, who was diagnosed with cancer in the early 2000s. 
"He was a user and advocate for cannabis. He never shunned it or hid it from me," she said. "I always understood how healing and medicinal the plant was."
Jeanette says she has always wanted to share cannabis to help heal people. She also wants to help people who are incarcerated and persecuted over the plant. 
"Another thing I learned at Oaksterdam was how to advocate and what to do to change policy. It is a true university of cannabis education," she says. "Whatever I can do to represent black women in these spaces, there are so many that are still suffering." 
Jeanette says she is looking forward to meeting alumni from around the Bay Area and the world at the Event of the Decade. 
"I know there is so much support from Oaksterdam alumni, they're going to come out in droves. These are people from all over the world. Hopefully, some people will get to come in locally to be able to celebrate the accomplishments of all of the advocacy and the education that OU has pushed through and given to so many. That's something to celebrate." 
To learn more about the Event of the Decade click here. The first 100 OU Alumni to reach out will receive a free ticket to the event. Click here to apply. To join the Oaksterdam Alumni Network, and connect with OU graduates around the world, register here. 
This post was originally published by our media partner here.