This post is presented by our media partner Psychedelic News Wire
View the original article here.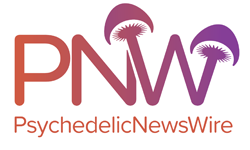 Last week, the city of San Francisco decriminalized entheogenic substances after its Board of Supervisors unanimously passed a measure that made entheogens the lowest priority for city law enforcement. The measure was sponsored by Supervisors Hillary Ronen and Dean Preston.
Its approval is a victory for Decriminalize Nature's San Francisco chapter. Decriminalize Nature has influenced similar measures in Detroit, Oakland, Seattle, Denver and Washington, DC, as well as other counties and cities in the country.
The city's initiative references SB 519, a California bill forwarded by Sen. Scott Wiener. This bill called for the decriminalization of a range of psychedelics, including MDMA, psilocin, LSD, DMT, ibogaine and psilocybin. The bill, which was put on hold till next year, also stipulated that no fines or penalties would be imposed on individuals aged 21 and above found in possession of the aforementioned substances.
While it does reference the California bill, San Francisco's resolution doesn't include MDMA and LSD in its final recommendations. Instead, it refers to the historical use of psilocybin mushrooms, mescaline-containing cacti, ayahuasca and iboga as evidence of these entheogens' benefits and therapeutic value.
The measure even includes passages related to peyote and mescaline, which highlight that mescaline can be beneficial in healing alcohol and drug addiction and has also been used in sacred community healing and initiation rituals by various cultures for millennia.
The initiative's primary target is the decriminalization of all entheogenic plants and plant-based compounds, which are classified under Schedule I of the Controlled Substances Act. The bill also urges local law enforcement and federal agencies to consider these substances as the lowest priority, and implores that no city resources be used in any investigations, arrests, detentions or prosecutions regarding the use of these entheogens.
In addition, the bill asks that the clerk of the board send a copy of the measure to the police department, the district attorney's office, the sheriff's department, Sen. Scott Wiener, Assembly members Phil Ting and Matt Haney, Gov. Gavin Newsom, Senators Alex Padilla and Dianne Feinstein, and Speaker of the House Nancy Pelosi.
The inclusion of peyote in this resolution is a bone of contention, especially since Decriminalize Nature has been criticized in the past for including this particular entheogen in its decriminalization efforts, against the wishes of the Native American Church and other indigenous groups. The Native American Church has requested on many occasions that decriminalization campaigns exclude peyote in their bid to preserve the limited supply.
The growing awareness about the medical potential of psychedelics is fueling the wave of advocacy seeking to see drug laws reformed. At the same time, companies such as Delic Holdings Corp. (CSE: DELC) (OTCQB: DELCF) are also pursuing drug and product-development programs aimed at bringing psychedelic treatments to the patients who need viable alternatives to conventional treatments. These two forces are likely to converge in a powerful way that will trigger policy change at all levels in different jurisdictions.
NOTE TO INVESTORS: The latest news and updates relating to Delic Holdings Corp. (CSE: DELC) (OTCQB: DELCF) are available in the company's newsroom at https://ibn.fm/DELCF
About PsychedelicNewsWire
PsychedelicNewsWire (PNW) is a specialized content distribution company that (1) aggregates and distributes news and information on the latest developments in all aspects and advances of psychedelics and their use, (2) creates PsychedelicNewsBreaks designed to quickly update investors on important industry news, (3) leverages a team of expert editors to enhance press releases for maximum impact, (4) assists companies with the management and optimization of social media across a range of platforms, and (5) delivers unparalleled corporate communication solutions. PNW stays abreast of the latest information and has established a reputation as the go to source for coverage of psychedelics, therapeutics and emerging market opportunities. Our team of seasoned journalists has a proven track record of helping both public and private companies gain traction with a wide audience of investors, consumers, media outlets and the general public by leveraging our expansive dissemination network of more than 5,000 key syndication outlets. PNW is committed to delivering improved visibility and brand recognition to companies operating in the emerging markets of psychedelics.
To receive instant SMS alerts, text "Groovy" to 844-397-5787 (U.S. Mobile Phones Only)
For more information please visit https://www.PsychedelicNewsWire.com
Please see full terms of use and disclaimers on the PsychedelicNewsWire website applicable to all content provided by PNW, wherever published or re-published: https://www.PsychedelicNewsWire.com/Disclaimer
Do you have questions or are you interested in working with PNW? Ask our Editor
PsychedelicNewsWire (PNW)
San Francisco, California
www.PsychedelicNewsWire.com
415.949.5050 Office
Editor@PsychedelicWire.com
PsychedelicNewsWire is part of the InvestorBrandNetwork.
This post was originally published by our media partner here.