This post is presented by our media partner Psychedelic News Wire
View the original article here.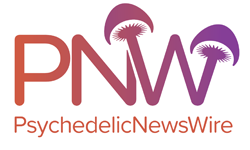 A new analysis carried out by researchers at Washington University in St. Louis has projected that by 203, most states will have legalized psychedelics. After Denver became the first county to decriminalize the use of psilocybin in 2019, many other counties and even states have followed suit. For instance, the state of Oregon approved ballot measures that not only promoted research into psychedelics but also ended the substances' criminalization and legalized their therapeutic use.
In November, the state of Colorado legalized the possession of an extensive range of psychedelics after a ballot measure with this provision was approved by its voters.
For their research, the investigators compiled and conducted an analysis of data on psychedelics proposals that have been introduced and enacted in state legislatures and cities across the United States in the period between 2019 and 2022 as well as ballot measures on the same. The data was obtained from Ballotpedia, LexisNexis and BillTrack50.
Based on a statistical model of cannabis legalization, projections showed that most states would have legalized psychedelics by 2037.
The researchers also found that one-half of the states in America have considered a total of 74 psychedelic resolutions, including 5 ballot measures and 69 legislative measures. Their results show that of the total number, 32 measures were still active while 10 bills had already been enacted. This is in addition to finding that most of the reform measures centered on psilocybin, with MDMA coming in second on the most common substances referenced.
In their report, the researchers stated that while the movement to decriminalize psychedelics started in more liberal states, the margin between conservative and liberal states had reduced over time, which suggested that psychedelic drug reform was becoming a bipartisan issue. They also noted that collaborations between the parties would be good for the reform movement.
In addition, the investigators explained that the future of psychedelics in the United States would be impacted by various factors including the outcome of FDA decisions based on ongoing clinical trials on the use of these substances in the treatment of various indications. They added that actions from the Drug Enforcement Administration (DEA) on the scheduling of psychedelics and legislative reform at the state level could also impact the future of these substances.
The researchers' findings were published in the "Journal of the American Medical Association Psychiatry."
In other news, the DEA recently released its 2023 production quotas for research drugs, which show significant increases in the psychedelic compounds to be manufactured.
The probability of different jurisdictions passing psychedelics reforms is likely to increase as more entities such as Seelos Therapeutics Inc. (NASDAQ: SEEL) publish positive results from their studies focusing on the medicinal benefits of these compounds.
About PsychedelicNewsWire
PsychedelicNewsWire (PNW) is a specialized content distribution company that (1) aggregates and distributes news and information on the latest developments in all aspects and advances of psychedelics and their use, (2) creates PsychedelicNewsBreaks designed to quickly update investors on important industry news, (3) leverages a team of expert editors to enhance press releases for maximum impact, (4) assists companies with the management and optimization of social media across a range of platforms, and (5) delivers unparalleled corporate communication solutions. PNW stays abreast of the latest information and has established a reputation as the go to source for coverage of psychedelics, therapeutics and emerging market opportunities. Our team of seasoned journalists has a proven track record of helping both public and private companies gain traction with a wide audience of investors, consumers, media outlets and the general public by leveraging our expansive dissemination network of more than 5,000 key syndication outlets. PNW is committed to delivering improved visibility and brand recognition to companies operating in the emerging markets of psychedelics.
To receive instant SMS alerts, text "Groovy" to 844-397-5787 (U.S. Mobile Phones Only)
For more information please visit https://www.psychedelicnewswire.com
Please see full terms of use and disclaimers on the PsychedelicNewsWire website applicable to all content provided by PNW, wherever published or re-published: https://www.psychedelicnewswire.com/Disclaimer
Do you have questions or are you interested in working with PNW? Ask our Editor
PsychedelicNewsWire (PNW)
San Francisco, California
www.psychedelicnewswire.com
415.949.5050 Office
Editor@PsychedelicWire.com
PsychedelicNewsWire is part of the InvestorBrandNetwork.
The post Analysis Predicts Most States Will Have Legalized Psychedelics by 2037 appeared first on PsychedelicNewsWire (PNW).
This post was originally published by our media partner here.