This post is presented by our media partner Stratcann
View the original article here.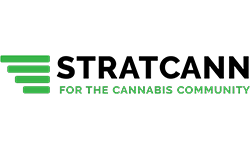 Health Canada's sixth annual Canadian Cannabis Survey once again shows that concerns that legalization would cause young people and Canadians in general to increase cannabis use were unfounded. 
The survey was launched prior to legalization to help establish a baseline understanding of cannabis use and perceptions of cannabis across the country. 
Questions look at factors such as how much cannabis people consume and for what reasons, how often and from where they consume, and issues of public safety such as perceived risks of use or impaired driving. 
The 2022 Canadian Cannabis Survey (CCS) also added several new questions looking at issues of accidental consumption, exposure to advertisements and promotions, and how COVID-19 impacted use patterns. 
Survey responses are anonymous. Results help the government evaluate the impact of legalization on Canadians and will also help inform the current legislative review of the Cannabis Act that is looking at similar societal impacts brought about by legalization.  
The newest findings show that past 12-month cannabis use among youth aged 16-19 has returned to pre-legalization levels in 2021 and 2022, after increasing slightly between 2018 and 2020. 
Furthermore, those reporting daily or almost daily cannabis use—something the government notes is an indicator of "problematic or high-risk cannabis use behaviour"—have been stable since 2018, including among youth aged 16-19.
Although still by far the most common mode of consuming cannabis, people reporting smoking cannabis has also declined, as more report using vape pens, a trend with its own possible health concerns, as well as eating cannabis food products or oils.   
The proportion of Canadian cannabis consumers sourcing from the legal market continues to increase, as well. A majority of consumers (61%) said they had made a purchase from a legal store, up from 53% in 2021. 
Only 2% reported getting their cannabis from an illicit website, and only 1% reported purchasing from an illicit storefront, both unchanged from 2021. Another 1% said they purchased from an illicit "dealer", down from 2% in 2021. 
Those who reported driving within up to two hours after using cannabis increased slightly compared to last year (23% vs 21%). Of those individuals, 37% reported having done so within the past 30 days; 28% within the past 12 months; and 35% reported having done so more than 12 months ago (all unchanged from 2021). Driving after smoking or vaping cannabis was more common among males, individuals aged 20 to 24 years, and individuals aged 25 years and older.
When it comes to knowledge or beliefs regarding any associated harms with cannabis use and awareness of various government measures to communicate those harms, these numbers remained relatively unchanged from the previous year's survey results. 
Most Canadians (72%) said they had enough trustworthy information about the potential harms of cannabis use, about the same as the previous year. 
Of the Canadians who consume cannabis, 62% reported having seen warning labels on legal cannabis products, the same as the previous year. Over half of these said the information had increased their knowledge of the harms related to cannabis use at least somewhat, which was also unchanged from 2021.
The survey also asked several new questions this time around, including looking at Canadians' exposure to and awareness of cannabis advertisements or promotions, and asking about any accidental exposures to cannabis in the household for humans or pets. 
In regard to cannabis advertising, more than half of Canadians (51%) say they had not noticed any promotions for cannabis companies. Of those who say they did, most were seen outside of or inside cannabis stores (24% and 13% respectively).
Only about 10%-14% said they saw such products advertised on billboards, social media, websites, or TV and/or radio. 
Only 1% of Canadians reported accidental consumption occurring in their household. Of those, 48% said it involved a pet, 23% said it involved an adult, 22% involved themselves, and 13% involved a teenager. The report notes that accidental consumption among children under 13 years old was not reportable due to small counts that did not allow for an estimate. 
When it came to second-hand exposure to cannabis smoke or vapour, most respondents said this occurred in a public space (44%), an increase from 33% in the previous year. One-fifth of Canadians reported exposure to second-hand cannabis smoke in their home, an increase from 17% in 2021. 
Those who reported second-hand contact in a vehicle increased slightly from 5% in 2021 to 6% in 2022. 
Exposure at a workplace or school was reported by 7% overall, an increase from 5% in 2021. Exposure in all locations was more common among people who used cannabis in the past 12 months than among people who did not.
The survey also asked Canadians about their perception of the social acceptability of alcohol, cannabis, and tobacco, including different modes of consumption. 
Unsurprisingly, alcohol was seen as the most socially acceptable with 89% of respondents saying occasional use was socially acceptable and 62% saying regular use was as well. 
The next most socially-acceptable use was smoking or eating cannabis (the survey specifically asked about use for non-medical purposes for these questions), with 69% saying it was socially acceptable to do so occasionally and just over 50% saying it was socially acceptable for regular use. 
Vaping cannabis was seen as slightly less socially acceptable with 64% saying it's acceptable occasionally and 48% saying it's acceptable regularly. 
Nicotine e-cigarettes and vaping were seen as socially acceptable for regular use by 51% of respondents, with 41% saying it was socially acceptable for regular use. 
Smoking tobacco was seen as the least socially acceptable, with only 49% saying it was socially acceptable to use occasionally and 38% saying it was acceptable to use regularly. 
The survey also asked about the perceived harm of use of these substances on a regular basis. While the perception of moderate or great risk for regular alcohol use increased slightly from the previous year (from 75% to 77%), it decreased for regular use of e-cigarettes and eating cannabis (from 89% and 66%, respectively).
Pregnancy and breastfeeding
Most Canadians (86%) still think do not think it is okay to use cannabis when pregnant or breastfeeding, unchanged from the previous year. 
Opinions on whether cannabis use can be habit forming
Overall, 89% of people thought that using cannabis could be habit-forming, unchanged from 2021. The majority of people who reported using cannabis in the past 12 months (91%) and those who did not use cannabis (89%) thought cannabis could be habit-forming (unchanged from 2021).
Cannabis use
Slightly more Canadians now say they are using cannabis than last year. In 2021, 25% of respondents who were 16 and up say they had used cannabis in the past 12 months. This increased to 27% in 2022. 
As in previous surveys, past 12-month cannabis use was most common among the 20-24-year-old crowd (50%), followed by 16-19-year-olds (37%) and those 25 years and older (25%). 
The two youngest age groups from 16-24 saw no increase in reported use, while those 25 and older increased from 22% in 2021 to 25% in 2022. 
Cannabis use based on gender and sexuality remained relatively unchanged as well. Men were still more likely to report using cannabis than women, although both demographics reported a slight increase in reported use from the previous year. 
People who were born in Canada were more likely to use cannabis than those born outside the country (31% vs 16%).
People who reported being in school were more likely than those out of school to report cannabis use (31% vs 16%). Those with a high school diploma were more likely to consume cannabis than those with post-secondary education (29% vs 20%). Both of these trends remain similar to the previous year.
Cannabis use also appears to increase as mental health ratings decrease: excellent (17%), very good (23%), good (35%), fair (43%), and poor (51%). These are similar to the patterns seen in 2021.
---
This post was originally published by our media partner here.