This post is presented by our media partner The Growth Op
View the original article here.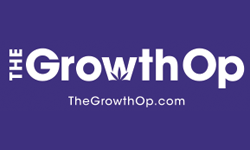 Article content
One of the best arguments for legal cannabis is its possible influence on the opioid crisis.
Article content
Marijuana supporters have suggested the plant's medical capabilities could help treat a variety of conditions that are commonly treated by opioids, which come many documented adverse side effects.
Article content
A whopping 90 per cent of patients reported that cannabis was helpful in treating their condition, while 88 per cent of respondents said the plant was important for their quality of life.
In the case of the connection between opioids and marijuana, the results were very positive, with 85 per cent of those surveyed claiming that cannabis reduced their pain. As well, 79 per cent of respondents reported that they stopped or reduced their opioid intake after starting to consume cannabis.
In an accompanying press release, researcher Carolyn Pritchett explained why the survey findings should provide some supporting evidence for the benefits of medical marijuana, and why it should be considered as a valid alternative for many conditions.
Article content
"If there's the option to instead use a medicine with less harmful side effects, including a lower risk of overdose and death, then it should perhaps be considered. But more research, including studies that follow patients over time, is needed before substituting opioid painkillers for medical cannabis becomes commonplace," Pritchett said.
This study joins a body of others signalling the positive aspects of medical marijuana. Aside from treating a variety of conditions, the side effects associated with cannabis appear to be nowhere near as risky as the ones that have been linked with opioids over the past decades.
The FreshToast.com, a U.S. lifestyle site that contributes lifestyle content and, with their partnership with 600,000 physicians via Skipta, medical marijuana information to The GrowthOp.
Subscribe to  Weekend Dispensary, a new weekly newsletter from The GrowthOp.
This post was originally published by our media partner here.