This post is presented by our media partner Psychedelic News Wire
View the original article here.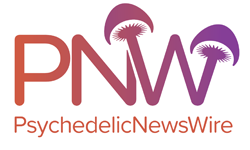 Ketamine for the treatment of various mental health conditions, particularly depression, is growing in the United States. However, while the ease of prescription rules is fueling increases in drug offerings, some experts are concerned that this may cause a regulatory crackdown, as the long-term impact of this particular anesthetic hasn't been well studied.
Boris Heifets, an assistant professor of anesthesiology at Stanford University, explained that it would be better if the drug was slowly rolled out to better implement a much more integrated approach to mental health.
Ketamine, which was once a taboo party drug, has been available in the U.S. since the 1970s as an anesthetic. The drug is usually referred to as a dissociative because of its hallucinogenic effects.
It's legal for doctors in the United States to prescribe the drug, despite the fact that other psychedelics, which have a number of applications in mental health such as MDMA and LSD, are classified as drugs with a high risk for abuse and no medical utility.
During the height of the pandemic, authorities in the U.S. began to allow physicians to prescribe drugs such as ketamine remotely. More companies, some of which were already providing in-clinic ketamine treatments, also began evaluating prospective candidates online and shipping the drugs to those who received approval for home use.
Nue Life is one of these companies. Nue Life CEO Juan Pablo Cappello estimates that the company has served more than 3,000 ketamine patients so far. In a recent interview, he explained that clients are usually required to have an adult watching over them during the experience, as a kind of babysitter. Clients pay $1,250 for the package, which offers six ketamine experiences. They are encouraged but not required to combine their experiences with therapy.
Cappello added that the at-home telemedicine model was a more-effective and safer approach for patients and allowed more to take advantage of these treatments. However, Heifets noted that making ketamine more available carried added risks, including the possibility of authorities tightening access of at-home treatments if a tragedy were to occur.
In 2019, regulators in the U.S. approved a type of ketamine for adult use in the management of treatment-resistant depression. However, the rules still require patients to be monitored by a health-care provider for roughly two hours after each dose is administered.
Studies that looked into the effectiveness of intravenous ketamine therapy have found that while most patients reported improvements in their symptoms, 8% saw their symptoms worsen. The high numbers of people benefiting from ketamine treatments could explain why companies such as Delic Holdings Corp. (CSE: DELC) (OTCQB: DELCF) have found success in the jurisdictions where they operate ketamine infusion clinics.
NOTE TO INVESTORS: The latest news and updates relating to Delic Holdings Corp. (CSE: DELC) (OTCQB: DELCF) are available in the company's newsroom at https://ibn.fm/DELCF
About PsychedelicNewsWire
PsychedelicNewsWire (PNW) is a specialized content distribution company that (1) aggregates and distributes news and information on the latest developments in all aspects and advances of psychedelics and their use, (2) creates PsychedelicNewsBreaks designed to quickly update investors on important industry news, (3) leverages a team of expert editors to enhance press releases for maximum impact, (4) assists companies with the management and optimization of social media across a range of platforms, and (5) delivers unparalleled corporate communication solutions. PNW stays abreast of the latest information and has established a reputation as the go to source for coverage of psychedelics, therapeutics and emerging market opportunities. Our team of seasoned journalists has a proven track record of helping both public and private companies gain traction with a wide audience of investors, consumers, media outlets and the general public by leveraging our expansive dissemination network of more than 5,000 key syndication outlets. PNW is committed to delivering improved visibility and brand recognition to companies operating in the emerging markets of psychedelics.
To receive instant SMS alerts, text "Groovy" to 21000 (U.S. Mobile Phones Only)
For more information please visit https://www.PsychedelicNewsWire.com
Please see full terms of use and disclaimers on the PsychedelicNewsWire website applicable to all content provided by PNW, wherever published or re-published: https://www.PsychedelicNewsWire.com/Disclaimer
Do you have questions or are you interested in working with PNW? Ask our Editor
PsychedelicNewsWire (PNW)
San Francisco, California
www.PsychedelicNewsWire.com
415.949.5050 Office
Editor@PsychedelicWire.com
PsychedelicNewsWire is part of the InvestorBrandNetwork.
This post was originally published by our media partner here.