This post is presented by our media partner Oaksterdam University
View the original article here.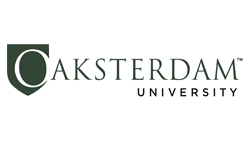 As you plan this year's Thanksgiving meal, consider sharing some canna-friendly dishes with the adults at your table, courtesy of Aunt Sandy.
"Aunt Sandy" Moriarty is the world's first published author and teacher of cannabis cooking, and a long-time friend and faculty of Oaksterdam University. Sandy has taught cooking classes at OU dating back to our founding, including a Dizzy Bird Cooking Class each holiday season.
Pre-COVID, students gathered on campus to watch Aunt Sandy cook an entire cannabis-infused Thanksgiving meal, complete with stuffed turkey, mashed potatoes, green bean casserole, and fresh cranberry sauce.
Her secret ingredient? Aunt Sandy's 10x Cannabutter.
Butter infused with cannabis is a great way to elevate any recipe that calls for butter or oil, including traditional holiday staples. Aunt Sandy has perfected a technique that replaces the bitter "grass flavor" of most cannabutter with a deliciously rich, nutty taste.
In her book, Aunt Sandy's Medical Marijuana Cookbook: Comfort Food for Mind & Body, which has served as an official Oaksterdam textbook, Sandy includes 49 recipes made with cannabis and love, including Blue Sky Lemon Bars named for Coffeeshop Blue Sky that was part of the original Oaksterdam district.
Here's Aunt Sandy's Dizzy Bird recipe from the book:
Dizzy Bird Equipment:
Roasting pan with rack
Basting brush
Meat thermometer
Ingredients:
Instructions:
Preheat oven to 325 degrees.
Remove turkey giblets and neck from the chest and neck cavities.
Loosely pack the body and neck cavities with Dizzy Bird Stuffing and skewer or sew the opening closed.
Brush the skin all over with 6 tablespoons of melted cannabutter.
Baste the turkey every 30 minutes with pan drippings.
Bake for 20 minutes per pound.
The Dizzy Bird is done when a thermometer in the thigh area registers 170 degrees.
Remove the turkey to a platter and let rest for 20 minutes before carving.
Aunt Sandy also shares many of her canna-licious recipes in her blog on Hopegrown. Here are links to just a few inspired by the season:
Aunt Sandy's foray into cooking with marijuana began when several sick friends asked her to try to make some of her desserts with marijuana. Sandy explains that marijuana is medicine — it can relieve pain, nausea, anxiety, and sleeplessness, as evidenced by the popularity of her food that patients purchase in legal dispensaries. Her development of intense potency in butter changed the process of cooking with marijuana, making it better medicine and a more pleasurable eating experience.
To purchase Aunt Sandy's Medical Marijuana Cookbook: Comfort Food for Mind & Body ($14.95) visit edrosenthal.com.
This post was originally published by our media partner here.