This post is presented by our media partner The Growth Op
View the original article here.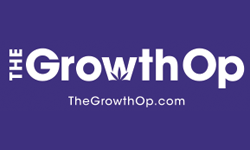 A dozen men and two women charged with producing and possessing a dangerous drug in connection with organized crime syndicate grow
Article content
Australian police have charged 14 people following the discovery of a massive commercial cannabis grow worth an estimated $206 million.
Article content
The extensive commercial cannabis production facility was found on a property adjacent to the Bruce Highway in Queensland's Isis Central area, when members of the Queensland Police Service's (QPS) Drug and Serious Crime Group and local policing partners executed a search warrant on Oct. 5.
Article content
Officers found 51 greenhouses, each about 80 metres in length, that housed 46,894 illegal cannabis plants and seedlings estimated to have a street value of $206 million, according to the QPS.
A video of the illegal grow shows row-upon-row of greenhouses located close to a wooded area, as well as cannabis plants inside. With greenhouse end flaps open, it appears someone could walk through from one structure to the next.
Additionally, the police video shows what appear to be messy living and sleeping quarters for those working on the grow.
Article content
The video later shows officers, their faces blurred, dismantling the illegal grow.
Beyond the plants and seedlings, generators, hydroponic equipment and other growing equipment were confiscated. "Police will allege (the equipment) was being used to grow the cannabis," the statement notes.
The cannabis plants have since been destroyed and the hydroponic equipment dismantled and the cannabis burned.
The police report the probe is continuing, including if the latest seizure has "any possible links to a similar large commercial-scale cannabis production" in early August in Boondooma.

That discovery — a $35 million operation that revealed 15,680 cannabis plants and about 50 kilograms of dried cannabis — resulted in seven men ranging in age from 35 to 46 being charged with one count each of producing and possessing a dangerous drug. The former cattle station was said to have been equipped with several large greenhouses measuring 130 m by 60 m.
Article content
In connection with the most recently discovered grow, the 14 people, ranging in age from 25 to 52, also each face single counts of producing or possessing a dangerous drug and possessing items used in production.
According to the Queensland Law Handbook, producing dangerous drugs covers preparing, manufacturing, cultivating, packaging or producing the substance, while possessing is not defined in the Drugs Misuse Act, but includes where a person or another person has actual custody.

If found guilty of either possessing or producing more than 500 grams or more than 100 plants, the maximum penalty per count is 20 years in prison, notes Guest Lawyers.
"These criminal syndicates have no regard for the workers or their living conditions, the environment or the wider harms illicit drugs cause to the community," Detective Inspector Brad Phelps of the Drug and Serious Crime Group says in the QPS statement.
"These types of operations are linked to money laundering with profits sent offshore and used to fund other criminal activities," Phelps added.
Subscribe to Weekend Dispensary, a weekly newsletter from The GrowthOp.
This post was originally published by our media partner here.