This post is presented by our media partner Grow Opportunity
View the full article here.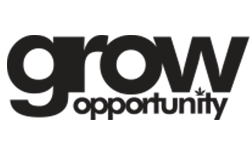 (Globe Newswire) Toronto — Through its majority-owned Colombian subsidiary, Santa Marta Golden Hemp S.A.S., Avicanna Inc. has completed its first commercial export of feminized cannabis seeds to Spain.
The characterization and production of these seeds were completed through Avicanna's vertical integration infrastructure at SMGH. The seeds are a part of the Aureus portfolio of products which also includes proprietary genetics in the form of feminized seeds, cannabinoid extracts and purified compounds including CBD, CBG and THC.
They are derived from hemp and cannabis cultivars and produced at the company's industrial scale, sustainable and economical operations based in Santa Marta, Colombia.
"We are happy to announce this additional strategic milestone to meet regulatory and quality standards of the Spanish authorities with the commercial export of our federally registered and standardized genetics. This marks the 19th country that our products have been exported to and we continue see the continued demand for our genetics program across international markets. We look forward to expanding our genetic business unit in Spain and the rest of the European Union where demand for standardized genetics is growing with the emergence of the cannabis industry." — Lucas Nosiglia, President of Avicanna LATAM
This post was originally published by our media partner here.