This post is presented by our media partner The Growth Op
View the original article here.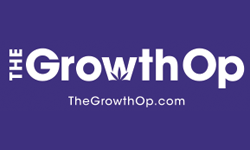 Consumers are displaying responsible use since legalization.
Article content
Newly released survey results show cannabis consumers in Beautiful B.C. have taken a hard turn away from unlicensed pot shops toward legal stores.
Article content
The 2021 B.C. Cannabis Use Survey — involving 24,974 participants and results of which are representative of the provincial population — show that while 56 per cent of polled adults in 2018 reported having bought weed from a physical unlicensed store, that plummeted to 17 per cent in 2021.
Respondents using dealers also fell, from 16 per cent pre-legalization to nine per cent in 2021, although purchasing from unlicensed online sites jumped from one to nine per cent over the same timeframe.
Seven in 10 respondents buy weed from legal retailers
Article content
Seventy-one per cent of polled consumers reported purchasing from licensed retailers. About 40 per cent of respondents also get weed from friends, 19 per cent obtain it from family members and 14 per cent grow it on their own.
B.C. rules note that adults 19 and older can grow up to four non-medical cannabis plants per household so long as the plants are not visible from a public place such as parks, streets, sidewalks, sports fields and K-12 school properties.
The report notes that in the last six months of the 2021/2022 fiscal year, B.C. residents spent an average of $50.5 million dollars monthly at the more than 400 licensed cannabis retail stores, a 28.5 per cent hike year-over-year. "This spending largely reflects consumers buying less cannabis from illicit sources."
Article content
Use of legal stores higher in B.C. than in Canada overall
The percentage of consumers buying from legal stores in B.C. is even higher than figures seen for Canada as a whole.
Per a summary of the Canadian Cannabis Survey 2021, 43 per cent of those polled who used cannabis in the past 12 months indicated they always got their weed from a legal/licensed source in 2021 compared to 37 per cent in 2020.
"There was also a higher percentage (63 per cent) indicating they never obtain from an illegal/unlicensed source in 2021 compared to 2020 (55 per cent)," the summary points out.
The 2021 B.C. survey is the first such provincial review since 2018, the year Canada legalized recreational cannabis and the Cannabis Act took effect to keep cannabis out of the hands of youth, keep profits out of the pockets of criminals and protect public health and safety by allowing adults access to legal cannabis.
Article content
The prevalence of cannabis use in B.C. has climbed since legalization, increasing from 28 per cent in 2018 to 32 per cent in 2021, but similar to 2018, 24 per cent of people reported using marijuana for medicinal purposes, 37 per cent for non-medical purposes and 39 per cent for both.
Even so, stigma persists. In all, 21 per cent of respondents who use weed reported experiencing negative judgement or stigma about their use.

Fewer cannabis users are getting behind the wheel
Despite the uptick in use, the ministry notes that self-reported driving after cannabis use has almost halved, from 28 to 15 per cent.
A Canadian study published online in Preventive Medicine last year explored the views of 1,161 high school students with valid driver's licences, some of whom drove after consuming cannabis. Investigators found 10 per cent of Ontario high schoolers admitted to driving within an hour of using weed and students with more relaxed views towards weed were more likely to do so.
Article content
In its summary of cannabis, driving and implications for youth, the centre cites a survey showing 2.6 per cent of Canadians reported driving within two hours of using cannabis at least once in the previous 12 months. In all, 8.3 per cent of youths aged 18 to 19 and 6.4 per cent of those aged 15 to 17 reported doing so.
The centre also cited a B.C. survey, in which it was reported that 4.6 per cent of nighttime drivers tested positive for cannabis.
The latest B.C. findings, however, indicate 81 per cent of respondents acknowledge that using cannabis can impair a person's ability to drive.
Survey shows some positive signs
B.C.'s Ministry of Public Safety and Solicitor General appears to be taking some comfort in the latest provincial findings.
Article content
The survey shows "positive changes in behaviour among B.C. cannabis consumers, including more responsible use and fewer people purchasing from unlicensed sellers," notes a ministry statement. "Findings suggest that most people in B.C. who choose to use cannabis are doing so responsibly."
The report notes survey findings do not suggest any sharp increases in heavy cannabis use, cannabis–impaired driving or other potentially risky behaviours since legalization.
Public safety minister and Solicitor General Mike Farnworth notes the report offers plenty of helpful information on consumers' habits and opinions.
"It's important for us to know this information so we can support a strong cannabis sector in B.C., while continuing to keep public health and safety the cornerstone of our policies," Farnworth says in the press release.
That being the case, the survey report recommends that "as the market continues to evolve and stigma around cannabis use slowly fades, there is a need for regular and continued monitoring and evaluation of the public health and safety impacts of cannabis use."
Subscribe to Weekend Dispensary, a new weekly newsletter from The GrowthOp.
This post was originally published by our media partner here.