This post is presented by our media partner The Growth Op
View the original article here.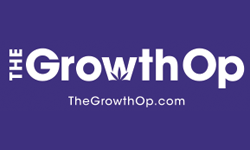 New drama-comedy Babylon, featuring Margot Robbie and Brad Pitt, depicts at least one character's out-of-hand drug use in Tinsel Town almost a century ago
Article content
Babylon, the just-released movie starring Brad Pitt and Margot Robbie, is not shy about depicting heavy drug use in Hollywood during the Roaring Twenties.
Article content
"A tale of outsized ambition and outrageous excess, it traces the rise and fall of multiple characters during an era of unbridled decadence and depravity in early Hollywood," IMBD notes in the movie synopsis.
Indeed, prior to the 1920s heroin was regarded as a type of wonder drug, until it became evident habits had become a serious problem. With regards to cocaine in the U.S., it was banned in 1914 and, "as cases of devastating addiction and mental health damage started to be connected to cocaine use, the drug fell out of favour with a once-enraptured American public," per River Oaks Treatment Center.
Article content
Not so for the characters in Babylon, what Celeb Stoner calls a more than three-hour long, roller coaster ride at breakneck speed.
Article content
Amidst what the publication calls an "orgy of sexual activity," the offering from director and writer Damien Chazelle sees Robbie's Nelly LaRoy partake of plenty of cocaine and, while attending a party, being provided with heroin and morphine. Nelly settles on a huge mound of Bolivian powder, Celeb Stoner reports, with the decision fuelling a dancing, fast-talking version of herself.
"Because there were no restrictions placed on acquiring these drugs in the early 1900s, narcotics were an acceptable way of life for a large number of people, many of whom were people of stature," according to information from Narconon.
"Cocaine was a mainstay in the silent film industry. The pro-drug messages coming out of Hollywood at this time were receiving international attention, which influenced the attitudes of millions of people about cocaine," it adds.
Article content
Like the stock market, the drug depictions pretty much came to an end with the introduction of the Motion Picture Production Code, the so-called Hays Code, in the 1930s, which took a far less lenient, in fact, quite strict, approach to certain subjects on screen.
"The code prohibited profanity, suggestive nudity, graphic or realistic violence, sexual persuasions and rape. It had rules around the use of crime, costume, dance, religion, national sentiment and morality," ACMI reports.
Nellie's rise is fast, but so, too, is her fall, given her self-destructive nature, constant coke use and outrageous behaviour and language, per Celeb Stoner.
We'd love to hear from you. Get in touch with feedback and story tips at thegrowthop@postmedia.com
This post was originally published by our media partner here.