This post is presented by our media partner Stratcann
View the original article here.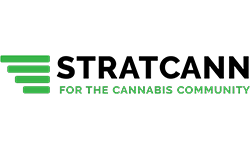 The BC government's Liquor Distribution Branch (LDB) is seeking bids from experienced and qualified photographers to take photos of cannabis products. 
In a recent tender, the LDB said they are looking for applicants who can create images on-site at licensed producer's facilities, retail stores, or in-studio with products sent to them by the LDB.
The agency will be accepting bids until May 24, 2023. The final date for the receipt of questions from proponents is May 8, 2023. Questions received after May 8, 2023, may not be answered.
The images will be used by the LDB's cannabis marketing department for BC Cannabis Stores, BC Wholesale and the LDB's websites and newsletters, in-store marketing, including signage, digital displays, brochures and postcards, social media platforms, and other marketing collateral as needed for cannabis operations, such as brochures, location shots, portrait shots, and magazine publications.
Photographers would need to be familiar with all applicable federal and provincial cannabis marketing rules and restrictions, and will need to supply their own equipment. An LDB representative may also attend site visits at production facilities or BC Cannabis stores. 
The LDB also notes that it may ship products to the contractor that can be bulky and costly to ship. The contractor will need a safe and secure location to receive these shipments and the ability to return them to the LDB in a rapid and safe manner. 
The Contractor must provide the LDB with finished images within three days from receipt of any product, including completing any necessary proofing and editing, unless otherwise directed by the LDB. The LDB will own the property rights, including intellectual property rights, of all materials produced by the contractor for the LDB.
Application information can be found here.
Several other RFPs for other public cannabis agencies are available at the moment. 
The Ontario Cannabis Store (OCS) is seeking a supplier(s) to help the provincial agency deliver approved promotional items to the general public, stakeholders and employees. The closing date is May 18 for bids. 
The Insurance Corporation of British Columbia (ICBC) recently shared its intention to directly award an extension of contract to Precision Medical Monitoring Limited, to provide medical review and advice regarding cannabis claims for one additional year. 
The Société québécoise du Cannabis (SQDC) is seeking bids for the supply of an "integrated human resources and payroll management solution in cloud computing mode, professional services for the integration of the proposed Solution as well as outsourcing of payroll."
The LDB also recently closed an RFP for providing Digital Radio for LDB Liquor and Cannabis Stores.
Cannabis NB is expected to begin releasing information on private retail store locations in New Brunswick, announced through a public application process in 2022.
---
This post was originally published by our media partner here.