This post is presented by our media partner Stratcann
View the original article here.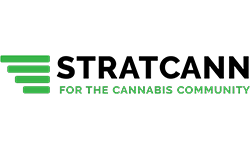 The BC government says they plan to launch their Indigenous Shelf Space Program in January.
The BC Indigenous Cannabis Product (BCICP) will be available to BC-based federally licensed cannabis producers that have at least 51 percent Indigenous ownership. Eligible licensed producers must already be registered with the BC LDB who manages distribution in the province.
The province started the program in order to support Indigenous cannabis producers' participation in the legal market and to highlight their products to both wholesale and retail customers. BC has taken a unique approach to support First Nations and Indigenous participation in the legal market.
Retailers will be able to identify BCICP products on the BC Cannabis Wholesale website with the presence of a special logo that the province plans to update later in the year.
This is the current logo:
Alberta Eppinga, an Indigenous owner of BC Cannabis Inc, a micro cultivator located in Sooke, says he is happy to see the province taking a proactive approach to support Indigenous people in BC in their participation in the legal cannabis industry.
"I think it's fantastic that they're doing this for Indigenous people," says Eppinga. "I think it could go a little bit further, of course, but I think this is a great start and will really help. It makes me proud to be in the cannabis industry as an Indigenous person in BC with the support of our government."
Bilal Cheema, a consultant with FN Canna, located within the First Nations community of Shxwha:y near Chilliwack, shares Eppinga's cautious optimism.
"The government has demonstrated progress and shown that they are listening to the needs and recommendations that they're hearing at the table from First Nations and this is a welcomed step forward," says Cheema. "But the question on how meaningful it is and whether or not its sustainable can only be answered over time."
---
This post was originally published by our media partner here.