This post is presented by our media partner Stratcann
View the original article here.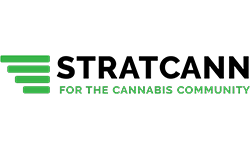 The BCGEU announced today that it is ending the current job action at the BC Public Service worksites, following a return to the bargaining table with the BC government. 
The union has ended their overtime ban, effective immediately, and is making preparations to stand down picket lines at BC Liquor Distribution Branch locations.
The public sector union says this is a "good faith" move after significant progress was made in negotiations with the government that restarted last week. 
The two sides will continue to meet throughout the week, with both attempting to finalize a tentative agreement.
The two parties' media and member communications blackout will continue.
The ending of picket lines at the BC Liquor Distribution Branch locations could mean that distribution to cannabis stores can restart after being paused now for three weeks, although no official word is available from the LDB as of press time. The lack of shipments meant many cannabis stores were struggling to maintain supply, as many stores rely on weekly product shipments. 
The BC LDB has not yet provided a timeline for if and when ordering and shipments could begin again for cannabis stores.
This post was originally published by our media partner here.